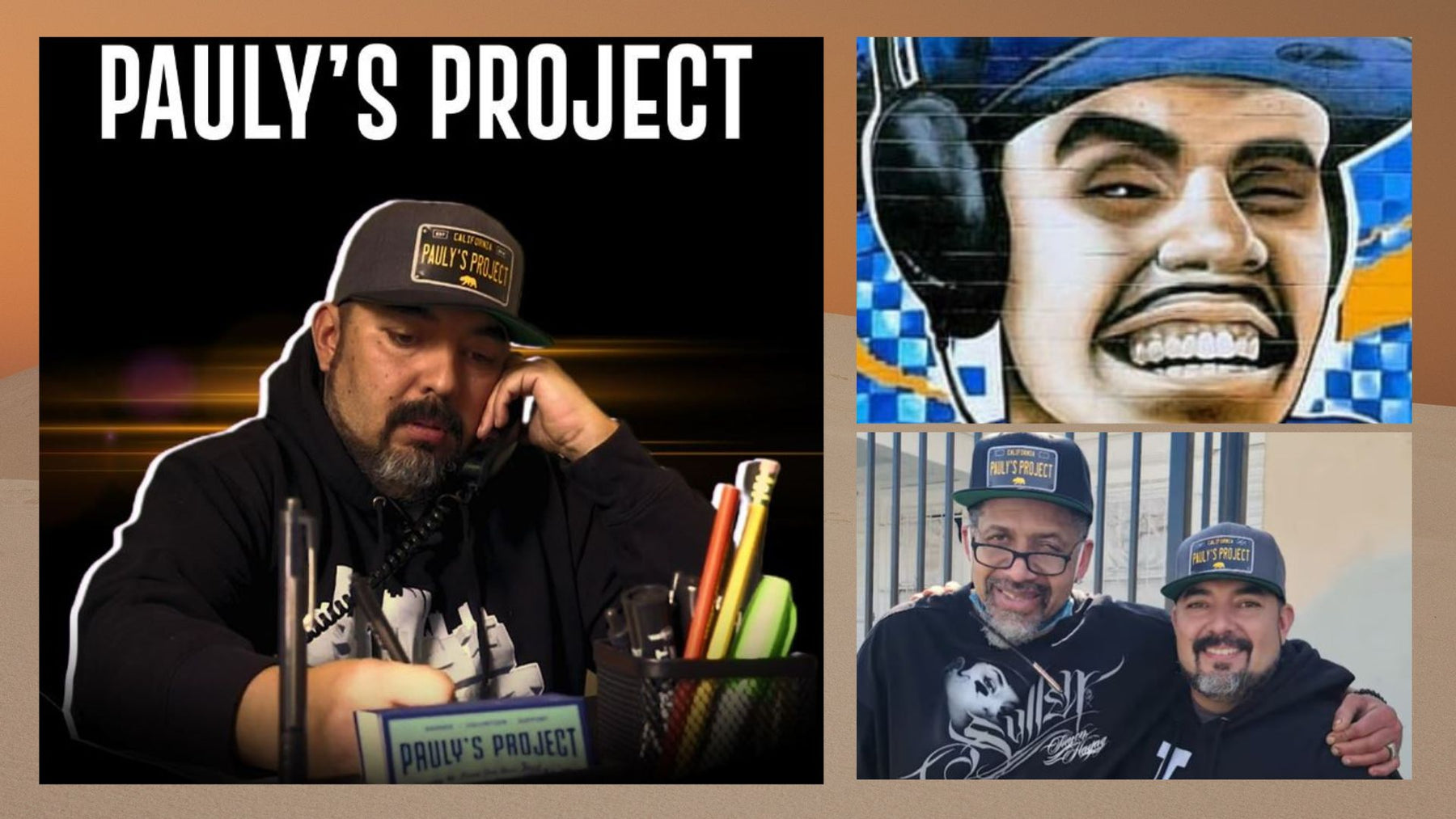 Citylocs and Pauly's Project
While we may be mainly a custom hat company at Citylocs, we also think it's important to give back to the community. Being a California based company, there are countless people in need in our area. That's why we love working with organizations like Pauly's Project that make a difference in the community.
Pauly's Project 
Pauly's Project was founded by Paul Avila and his son Pauly, who is blind and autistic.  After seeing the impact that music has on people and remembering his charitable roots, Paul and Pauly decided to found an organization to give back to the community. Since being founded, Pauly's project has given out countless radios, as well as hygiene supplies and more, to the homeless and impoverished people of LA.
So where does Citylocs come in? One day, Paul happened to see one of our US license plate hats in an ad and immediately knew he needed one to represent Pauly's Project. Soon after getting his hat, everyone at Pauly's Project wanted one. They wanted a way to show off their hard work at Pauly's Project, and our custom hats were exactly what they needed.
Now, the entire Pauly's Project crew are rocking their custom Pauly's Project hats from Citylocs. According to Paul, the hats are a massive hit. Everyone involved in the organization wants one to showcase the difference they are making. Paul wants to give our custom hats out to as many people as possible so Pauly's Project can continue to grow and make a difference. Our hats have helped Pauly's Project showcase their hard work and their mission. 
Spreading the Word
If you need a creative way to spread the word about your group or organization, Pauly's Project can attest that our US license plate hats and custom hats are a great option. 
When Pauly's Project is doing an event, they give out our custom hats. Each time someone is given one, they become a walking billboard for the charitable work of Pauly's Project. If they post photos of themselves wearing it on social media (which they probably will because our hats are so stylish), they are sharing your organization with all of their followers, helping you reach more people than ever before.
Our hats are also affordable, especially compared to other means of advertising. Billboards and online advertising can cost thousands of dollars, but our custom hats are much cheaper. With all of your customers or volunteers wearing your custom hats, you'll have free walking advertisements. Our hats have flair too, so people will be eyeing them up and asking questions about them, giving you a chance to spread the word about your organization.
Our Hats
If Pauly's Project and their success has inspired you to consider our fan-favorite custom hats, rest assured that we offer a wide range of options. We have flexfit hats, snapback hats, our signature US license plate hats, custom hats, and much more. Whatever your needs and preferences are, we have something for you.
Our hats are high quality, and we want your purchase to feel like a good value. If there is an error or mistake on your custom hats, we will fix the error and send out new hats at our expense.  
We also offer bulk ordering for larger organizations. Bulk orders are great for groups like Pauly's Project since we offer a discount for bulk orders, and you can get your hats on more heads. With our hats advertising your business, you'll be well known in no time.
Our stylish customer hats worked for Pauly's Project, so why not your business or organization? Check out Citylocs to see what we have to offer.