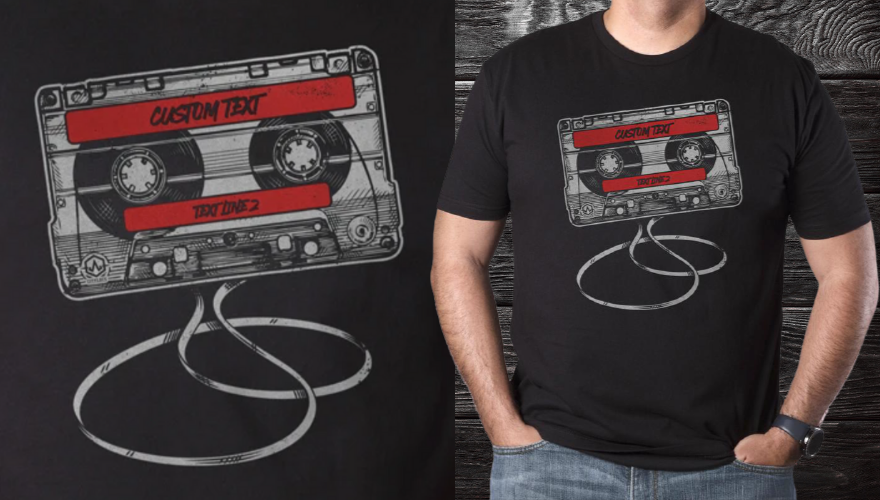 Why We're Obsessed With Custom Apparel
Having clothes, hats, sunglasses, and other personalized gear is a great way to represent what makes you different. When you wear custom-made apparel you can easily create a look that's awesome and unique!

And while custom-made clothing looks hip, it can also be quite meaningful. Custom tees that represent high school memories or college football teams is a great way to take a nostalgic trip down memory lane. Custom apparel can help us hold on to memories and create new ones.

At CityLocs we have many great options for unique gear. Our personalized looks will help enhance your style, give you an interesting look, and represent who you really are.

Here's just 5 of the reasons why we're obsessed with custom apparel...
1. Fresh Custom Clothing Designs
A prime example of how CityLocs custom tees can keep you looking fresh, and help you reminisce is in this short video you can check out below...
 These guys are remembering the good times they had with mixtapes back in the day.

Whether the memories were making mixtapes to give to a cute girl in highschool, jamming out with friends, or even having to fix their tapes, they all look back on those days with a smile.

The customizable mixtape t-shirt that CityLocs has is the perfect way to hold onto the memory of messing around with mixtapes in their youth.

CityLocs has many different custom t-shirts, and other apparel that you can use to capture the nostalgia of a certain time or memory that was meaningful to you.
2. Custom Apparel Represents Your Roots 
Are you a world traveler, but want to have a piece of home always with you?

Or are you moving for a job, and want something to represent your roots?

Wherever your travels, jobs, or adventurous spirit takes you, you can bring a piece of your home base with you.

Check out some of our personalized apparel to help you stay connected to your roots. With apparel like CityLocs US Custom License Plate T-shirts or our state flag hats, you'll never be far from where you came from.
3. Custom Gear Is Perfect For Celebrations
If you love parties, holidays, and celebrations, events like these are a great time to sport some custom apparel to up your look and add to the awesome memories.

For example, Citylocs American Hustle T-shirt is the perfect custom apparel for anyone who loves America and wants to celebrate it.

You will have this comfortable and high-quality t-shirt for years to come and can break it out any day you're feeling extra patriotic.

Or for that backyard pool party, you can make a statement with our polarized Risky B sunglasses.

There are plenty of other things to celebrate these days with many parties, events, and holidays. At CityLocs, you can find the perfect personalized gear to make memories in, no matter the occasion.
4. 
Custom Clothing Ties You To Your Family
Family vacations are meant to create lasting memories. They are the perfect opportunity to make personalized t-shirts, gifts, or hats to celebrate and remember your trip with.

A family reunion is another great time to create memories and connect with relatives you don't get to see as much.

Each family member can get a family reunion t-shirt or hat to celebrate the day with. Just think of all the great photos of everyone in their matching duds!

Bauers Boutique brings up the point that custom clothing for family events are long-lasting souvenirs.

Don't miss out on the opportunity to create keepsakes from these special memories through custom apparel.You will cherish both the memories and the family ties for years to come.
5. Custom Apparel Sets You Apart 
Summer is finally here! It's time to get out of the house, have fun, and stand out in the crowd.

After the bleak summer of 2020, we have a lot of memory-making and fun to make up for this year. Come back into the world with a fresh look and enhance your style with custom clothing.

Sick custom apparel is just the thing to set you apart and give you that extra confidence.

If you are looking for a fresh design and a shirt you can personalize, look no further than CityLocs Deko Tee Custom.

If you want apparel that sets you apart, and is a great conversation starter then check out all the great gear that CityLocs shop has to offer!