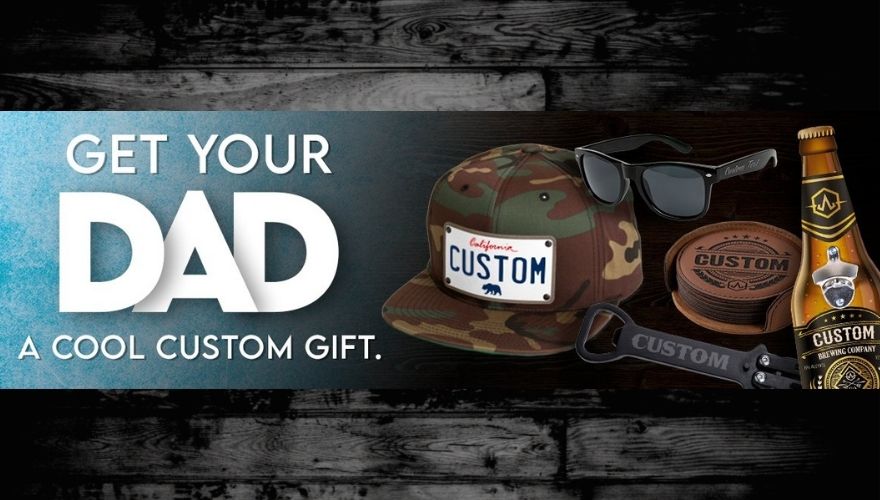 Why CityLocs Custom Sunglasses Are The Perfect Fathers Day Gift
As fathers day comes near it is time to start looking for the right gift for the dads in your life. You want to show them you love them and appreciate all they have done for you. 
Fathers day is a day to celebrate dads and give back with thoughtful gifts.
For some people finding the perfect gift can feel overwhelming. Luckily, when you have a good company to work with, finding a steller gift is a piece of cake!
Citylocs offers a wide variety of gifts that dads everywhere love! One of the top favorites for dads is our customizable sunglasses.
Citylocs Custom Sunglasses 
Dads typically love being outside, whether they are playing catch with their kids, going hiking, fishing, or working on the car.
Sunglasses protect our eyes and when polarized helps avoid a glare. They are a necessity for the average dad,  but they can be so much more than that!
Stylish 
The right pair of sunglasses can really enhance a look. When you wear sunglasses you are not only protecting your eyes, you are also adding to your style.
Our sunglasses come in a large variety of styles, you can pick a style that best fits your dad.
If your dad is a woodsman he might enjoy our wooden sunglasses with natural engravings on the sides. If your dad is fun and wild you could get him one of our brighter exciting patterns.
Whatever your father likes, you can find a sunglass style at Citylocs that works for him!
Comfortable
We all know that comfort is important, especially to a dad. It is important to get your dad sunglasses that are comfortable and durable. 
Citylocs sunglasses are known for their high level of comfort! As well as their flexibility and durability.
Your dad will be able to wear his new sunglasses doing just about anything and will barely even notice they are on.
Customizable  
One of the biggest reasons our sunglasses make such great gifts is that they are customizable. 
You can add your own thoughtful, personalized words or engraving on the frame of the sunglasses.
The ability to personalize the gift adds a special touch that is sure to make your dad feel the love.
Practical
Nobody wants a gift that is not usable or that will sit in a closet until it's eventually thrown away. 
The great thing about sunglasses is that everyone needs them! They are essential to protect our eyes from UV rays. 
We all love practical gifts that we can actually use on a daily basis. So when you get your father sunglasses, you are giving him a usable gift that he will love!
Click here to check out our wide variety of custom sunglasses.
Other Great Fathers Day Gifts You Can Find At CityLocs
If your dad already has sunglasses he loves, or if you want to be the favorite child and get him a few gifts, Citylocs has plenty of great gift options that will make any dad's day.
You can choose from our diverse products to find the perfect set of gifts for your dad this father's day!
Bottle Shaped Bottle Opener 
Beer is a bonding drink that most dads love to enjoy while grilling at a family BBQ, watching the game with buddies, or after a long day of work. 
If your dad enjoys relaxing with a cold one, then consider getting him a bottle opener for fathers day. 
Your pops won't be disappointed by Citylocs customizable bottle opener that is shaped like a bottle. It is the perfect addition to any man cave or garage workspace. 
You can have it personalized with an inside joke, your dad's name, or anything you want. Your dad will love it and will be able to use it often.
If you are interested in Citylocs bottle opener click here.
Custom Bar Accessories 
Has your dad been working on creating the perfect men's oasis?
Does he have a man cave, bar area, or garage that he loves to decorate and make his own?
With the customizable bar accessories offered at Citylocs, your dad's happy place can become even better!
When you buy your dad one of the customizable signs, you'll be giving him an awesome gift that he will treasure. 
Help your dad bring his man cave to the next level with bar accessories from Citylocs.
To take a look at our custom bar accessories click here.
Custom Accessories 
Citylocs knows every man is different and we offer a wide variety of products to accommodate all of the different likes and styles. 
If you are looking for customizable accessories to give your dad for fathers day, check out what Citylocs has to offer.
We have wallets, metal card wallets, aprons, tumblers, switchblade combs, leather keychains, and more!
To check out our custom accessories click here.
Whatever your dad likes, you can find him the perfect gift at Citylocs this fathers day!