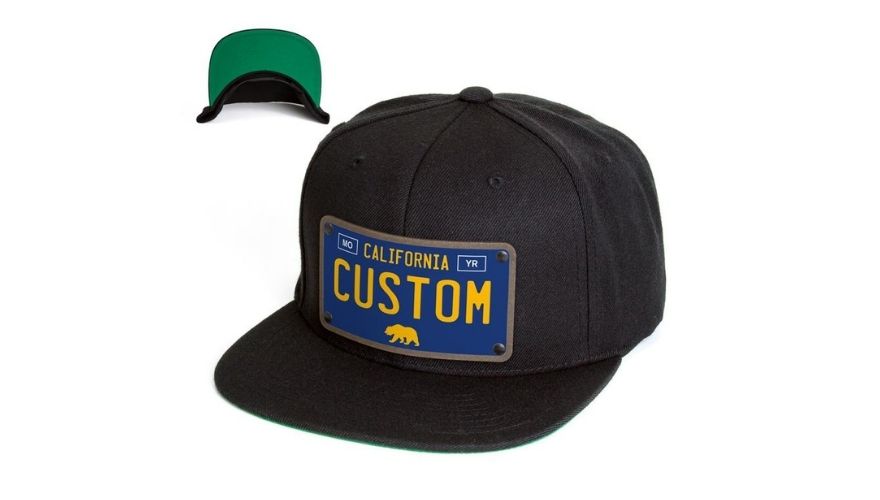 Sunglasses And Personalized Hats Just In Time For Warm Weather
At CityLocs, we believe what you wear should represent who you are. 
As a leader in the personalized clothing and accessory industry, we've revolutionized custom apparel by modeling our unique personalized hats, sunglasses, and accessories after what's trending in the culture around us. 
If your closet needs some help or you're looking for fresh gear, check out some of the one of a kind items CityLocs has to offer, and be your own brand this Spring!
Personalized Hats
Our custom hats have been a huge part of what's put us on the map. 
With 12 styles to choose from, plus a host of different colors and fonts, you're only limited by your creativity.
This edgy look is our best seller.
High quality leather patch flags make this look one of a kind!
Our brand new Jax design with a wood veneer patch.
Add your own photos, logos, or images for a look that's uniquely yours.
Perfect for representing your business.
A unique street design that's sure to get compliments!
Best way to represent the states of Mexico!
Nearly 40 original leather patch designs to choose from.
11 colorful picks for everyone!
Sunglasses
Our CityLocs sunglasses were the product that started it all. 
With four frame styles to choose from, we've got customizable, high quality sunglasses for every look. 
Our WF custom glasses don't just look great. These frames and colored lenses are polarized, glare resistant, and durable. Not only stylish, but also incredibly functional. The mirrorized lenses look especially sharp and work double duty to reflect the sun. 
Add custom engraving to the arms for a design that's all your own.
With black or natural wood finishes to choose from, and 17 unique designs, the Que frames with engraved wood are a true statement piece. These polarized lenses reduce glare and the spring hinges make the frames extra durable. Pick a custom engraving or choose from one of our original designs.
With over 12 styles to choose from you can get our natural bamboo printed or engraved. With polarized lenses, these functional sunglasses are sure to be a conversation starter.
Pick from 5 artistic designs and get your custom text engraved on both sides of the frame. With multiple fonts to choose from, these sunglasses are durable enough for everyday wear and stylish enough to always make a bold statement.
And More!
Fresh personalized hats and new custom shades are a great way to refresh your look this Spring, but that's not all CityLocs has to offer!
Browse some more of our best selling custom accessories and gifts now!
From personalized flasks to customized bar signs, bottle openers, and more. At CityLocs we have the perfect accessory to make your home bar uniquely yours!
Our team of designers work hard to create unique art that you'll love to wear. Now we've turned some of our best selling designs into creative home decor. Browse our selection of wood art, custom prints, key racks or personalized signs. 
Talk about making a statement! With over 30 durable designs engraved directly into a natural or black wood case, these sealed non-slip smartphone protectors are truly one of a kind. 
Choose from slim, custom metal card wallets with multiple designs. Featuring a money clip for cash and the ability to carry up to 15 cards without the bulk. 
Warm weather means it's time to stay hydrated. That's why CityLocs has water bottle designs that you'll be glad to carry around! Choose from black or pink and 8 customizable designs. 
Our pocket tools make great gifts. Choose from natural or black wood and pick one of our best selling designs or customize your own!
And SO MUCH MORE!
Why Choose CityLocs For Personalized Urban Apparel 
CityLocs is a brand that prides itself on ground breaking urban designs and high quality products. 
All the way back in 2006, we recognized a need for custom apparel that didn't just cater to corporate industries and the well to do. 
Since that time, our custom designs have made their way into the hands of celebrities, artists, and been featured on hit television shows, all while gaining massive popularity in the urban scene, worldwide. 
When you purchase CityLocs apparel and accessories, you can rest assured that we stand by our high quality goods and we guarantee your satisfaction. 
So, go ahead. Have the freedom to express yourself with your apparel and be your own brand, today!