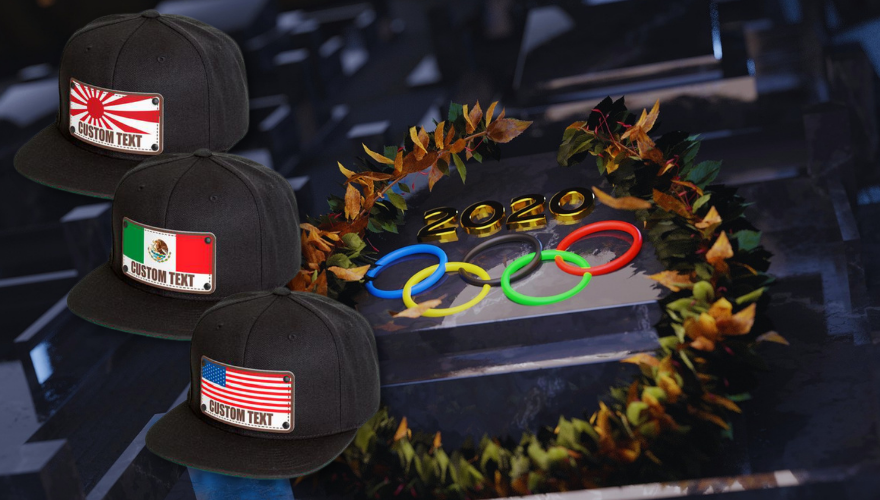 Rep Your Favorite Olympic Team With CityLocs Country Snapback Hats
The Olympic games are here! And as your family gathers around to watch these impressive athletes, you can cheer on your team by wearing CityLocs world flag hats.
Whether you want a US flag hat or you prefer to rep your favorite international team with a  snapback hat, we have a wide variety of hats and countries to choose from. You and your loved ones can represent the country you love to cheer on during the Olympics. 
And while our country snapback hats are perfect for the Olympic season, they are still perfect to wear all year long!
Read on to learn more about CityLocs Country flag snapback hats…
Cheer On Your Favorite Olympic Team With Style 
CityLocs world flag hats are one of the most stylish ways out there to represent the Olympic team that you are cheering for.  
You can look fly while showing your support for whatever country you want! Whether you are supporting Tokyo, the USA, El Salvador, or one of the other amazing Countries competing in the Olympics, CityLocs has the perfect customizable hat for you!
These stylish hats also make a great gift for any friends or family members who love the Olympics. 
Check out Citylocs Country snapback hats today -- almost all countries are available!
Customize Your Hat For A Fresh Look 
Everything's better when it can be personalized! When you choose a flag hat from CityLocs you can add text of your choice underneath the flag. 
You can simply put in the name of the country, or you could add your name or nickname, or even the name of your favorite competitor. Add whatever text you want to bring your hat to the next level. 
When you wear your custom world flag hat, you will have a fresh look that is sure to make your friends  a little jealous.
Country Snapback Hats Are Great Convo Starters 
One of the best parts about wearing a hat this unique is that they make great conversation starters. Whether you are at a party, the grocery store, or the gym, people will notice your hat and be curious about it. 
You can talk about the reason you chose that country and text and what it means to you. Then you'll also have the opportunity to learn something about the person you are talking to. You never know when a conversation can be the start of a friendship, relationship, or business endeavor. 
Wearing unique and custom headwear can be a great way to meet new people and have awesome conversations. Check out all of CityLocs custom hats for more unique finds. 
The Hats Are High-Quality And So Comfortable 
Comfort is super important! If you are going to be wearing something often, it needs to be comfortable and long-lasting. We promise to give you a high-quality product you're happy with or you get your money back!
All of our hats are created with the best quality fabrics and made with care. The leather patch is an organic material that will age gracefully. CityLocs hats will pass the tests of time and be your most comfortable go-to hat for every day wear. 
There Are Many Colors And Styles To Choose From
Our US flag hat and all of our other world  flag hats come in a large variety of colors and styles. This allows you to create the perfect hat to fit your unique look!
After you choose the country flag you want and your custom text, you can select a style.
Pick from snapback, trucker, and flex fit for a hat that you love. Once you have chosen your style you can pick from several colors to create your perfect hat!
CityLocs offers many styles and colors so everyone can create a hat they are proud to wear!
You Can Rep Your Country Of Choice All Year Round 
If you buy a country snapback hat or any of our flag hats, you will have a wonderful way of representing your team at the Olympics. However, these hats also make great year-round accessories. 
You can buy a hat to represent the country you or your family are from, or a hat to remember a favorite trip with, or perhaps buy the USA flag to show your patriotism. 
Regardless of what you buy it for, the country flag hat will be a great custom piece to bring your style game up a level. 
Don't wait! Pick out the perfect custom hat from CityLocs today.