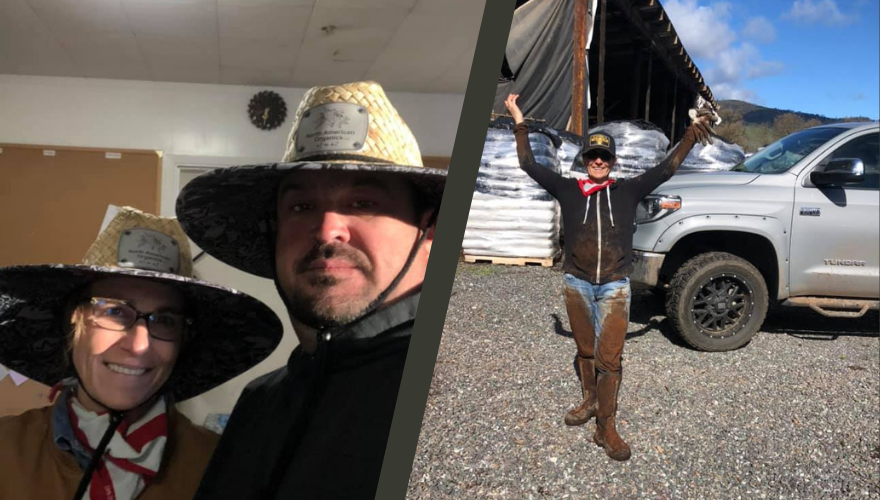 How North American Organics is Creating an Unforgettable Brand Experience with CityLocs
Being in business for yourself means you can do things your way. By giving out custom straw hats and custom license plate hats to their customers, North American Organics has created an unforgettable brand experience.
North American Organics is a soil company that is absolutely slaying the game when it comes to their marketing strategy. They make and sell different blends of soil and each customer walks away with a custom CityLocs hat.
Shannon Johnson, who's the owner of North American Organics, was once the secretary. She bought the company from the previous owners and has been loving every second of it; even the hard parts!
Shannon says that the best part of being a business owner is "being able to give back to the community." They are involved in helping local schools and community events.
But that's not the only thing North American Soil does differently.
A big part of the customer experience at North American Organics is being taken care of. When you come to the yard office you get water, sandwiches, beer, and hats.
That's right, hats. You can get your very own customized North American Organics hat when you visit their office. Choose between a custom straw hat or a custom license plate hat with the company name and their hilarious "#1 in #2" slogan.
Check out this fun FB post of their customers wearing their hats.
Why hats?
Custom hats are the easiest way to advertise your business without paying for radio or print campaigns. Shannon says that in the last couple of years alone, North American Organics has been able to reach many more people just by being active on social media and handing out their CityLocs hats.
"We don't pay for advertisements in radio or print, we give out CityLocs hats"
North American Organics found CityLocs through our Facebook ads. Their first reaction… "These are badass hats!!"
After their first order, they were hooked. Their customers were hooked too. There have been countless times where clients have asked for their own hat after seeing someone else rock their trucker hat.
Keeping their straw hats and trucker hats on hand, means they can easily give them out when someone asks for one. And people ask for them!
One time, Shannon was driving on the freeway beside a Jeep with the roof off and she noticed the driver had a straw hat in the front seat. She sped up and saw that it was one of the North American Organics hats!
Free advertising during a pandemic
Throughout the pandemic, especially during the times when people were supposed to be wearing masks, Shannon was recognized because she had her custom license plate hat on.
The best part of their custom hats? Clients come in to purchase soil and before they leave they ask for a hat because someone they know has one. Their hats are drawing people in.
Even the local organic farmers and landscaping companies wear North American Organic's straw hats with their logo. They're perfect for keeping the sun off your face and neck in a fun and playful way.
It truly doesn't matter what type of business you own; customized hats are the perfect addition to your branding. They're an easy way to create a fun and memorable brand experience and create buzz around your business.
Featured Products
Custom Straw Hat
Looking for wholesale straw hats? From Aztec to Palm Tree patterns, our custom Straw Hats come in five different color ways, are made of natural materials and are handwoven. While everyone else is burnin' up under the sun, you'll stay (and look) cool with your custom straw hat. A wide brim shades your face and neck and the cord gives you a snug fit under the chin, stylish and comfortable.
License Plate Hats
Your License Plate hat can be as unique as your company! This hat comes in all three of our styles (Snap Back, FlexFit & Trucker) and over 14 colorways. Different styles, patterns, and custom text options mean you can make this hat all yours.
Work Hats
Want a simple and stright-forward Trucker hat with a leather patch? Then look no further than our Work Hat Collection. Two lines to customize on a diverse group of leather patches. Our Work Hats are the perfect choice to outfit your team or your loyal customers.