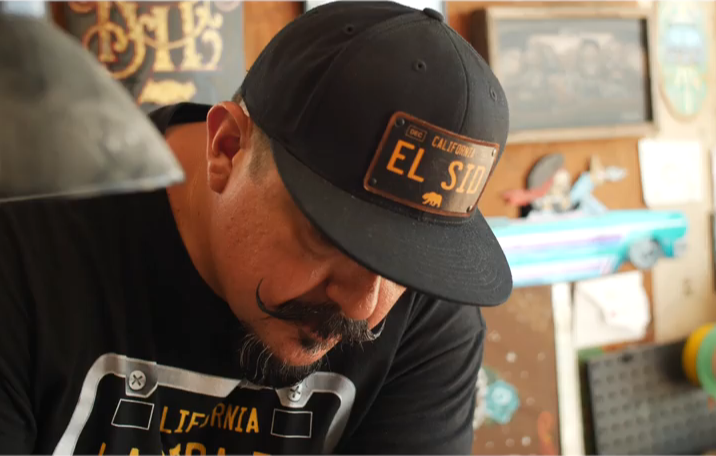 How He Turned a Lifelong Passion For Art into a Business
"My soul, my hard work, everything is poured into my art"
El Sid is an instantly recognizable figure in the art scene and car and motorcycle communities in California. With his signature moustache, and an impressive reputation for doing premium work, he truly stands out in the community.
He grew up in Huntington Park, California, working in the family business where he was exposed to custom car paint jobs.
A large part of his business comes from Instagram. He has been using social media since 2012, and has grown a loyal following of people who love his work. He started posting pinstriping, drawings, paintings, and noticed that people started responding to it.
"CityLocs helps me with branding my work"
He found CityLocs through Instagram, and felt it was a good way to brand, to get people to know who he is.
El Sid wears his custom CityLocs license plate hats when he goes to art shows and car shows, and is almost always recognized. 
He continues to paint as second business, and his goal is to turn it into a full-time career focusing specifically on motorcycle painting.
Thank you for sharing your story, El Sid!