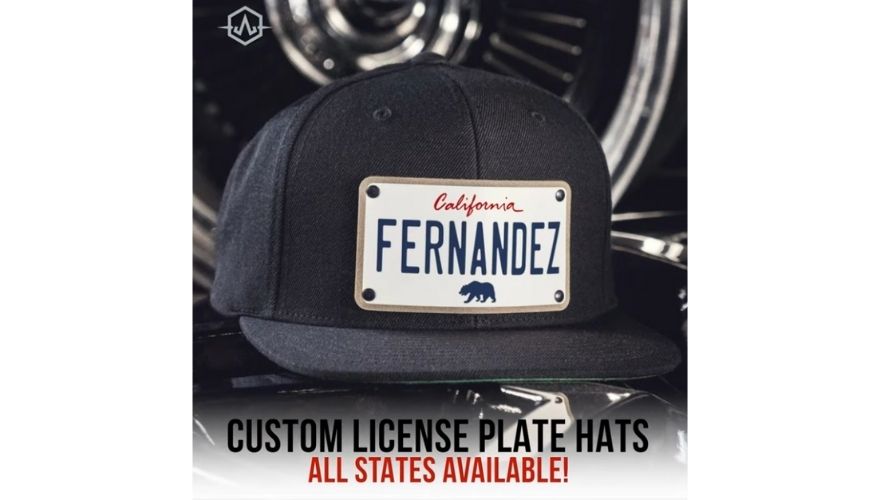 How Customized Hats Can Help Brand Your Business
At CityLocs, we know a thing or two about creating well recognized brands. Producing awesome, personalized gear for our customers is our bread and butter, and we are proud to have so many local businesses sporting our personalized custom gear and accessories.
But one thing we've noticed is that there's a pretty high number of small business owners who have no personal brand at all.
And we get it - when you're busy working on cars, creating art, or cooking for a crowd, your brand is probably the last thing on your mind. 
Just the same, branding is probably more important than you think. 
According to Branding Mag, the name, symbol, or design that represents your business helps make you more identifiable. This is important because a well thought out brand helps set you apart from other businesses in your industry. 
You're more memorable and recognizable when you have a brand -- which means you'll be top of mind when people need your services. 
But, we can't lie. Creating custom logos and a brand image that works can be expensive...and it's not always easy to do it right. 
That's why at CityLocs, we offer a great alternative to expensive custom brands that can still help get your business noticed…
How Customized Hats Branded El Sid's Business
Our friend El Sid is a pretty well known artist among the car and motorcycle communities in L.A. 
But even though El Sid was well known for the quality of his art and his personal style, his business was still missing a brand that tied his work to his name. 
After stumbling on CityLocs custom license plate hats on Instagram, he immediately felt our gear was a great way to help make him more identifiable. 
El Sid placed an order for his own custom license plate hat, and the rest is history. 
You won't find El Sid out often without his CityLocs hats. Whether he's at a car show, an art exhibit, or creating art, his custom headgear makes him an instantly recognizable brand. 
"My soul, my hard work, everything is poured into my art."
If you're like El Sid, and could use some help getting recognition for your business, we've got some great options for you....
Custom Hats For Your Employees
Custom hats are an especially smart marketing tool, because unlike a sign or business card, your brand is inescapable any time you interact with another person. 
Whether you're working the counter, drawing up a quote, or cashing out at the grocery store, hats are memorable and right in the line of sight of the people you come across daily. 
And no need to purchase a custom hat just for yourself. When you buy branded headwear for your employees, your reach will go that much further. 
And unlike a lot of other customized gear out there, CityLocs makes edgy, modern apparel your team will actually love to wear.  
Custom Hats For Your Customers 
And why stop with custom hats for your staff?
Keeping a stock of your branded hats to give out to your best customers as a thank you for their service is a great way to spread the word about your business. 
Happy customers make the best evangelists. When your customers rock your brand in styles they can't get enough of, the impact is worth more than any online testimonial.
Why You Should Let CityLocs Take Care Of Your Branding 
Since 2006, CityLocs has been creating custom clothing and accessories with an urban edge. 
With our experience in creating personalized designs for a host of well known artists -- and even some features in hit T.V. shows -- we continue to put careful thought and care into each and every one of our designs. 
Our designs are…
Affordable 
While a custom logo created by a graphic designer can set you back thousands, with CityLocs custom headgear, it doesn't take much cash to start representing your brand. And the more hats you buy, the more you save!
Customizable 
Maybe that's a given, but the sky really is the limit with our custom hat designs. Choose your text, your colors, and your style. From custom license plate hats, to state flag hats, to work hats, natural leather patch hats, hats featuring photos, and more, there's an option for every business type -- and every style. 
High Quality 
A lot of branded business gear out there looks cheap, dated, and bland. At CityLocs we pride ourselves on the use of high quality materials that hold up, no matter what your day demands. Our styles and designs are far from cookie cutter, and are always sure to make a statement. 
If you're interested in ordering branded headgear for yourself, your team, or your customers, you can check out our full selection of customized hats, now!