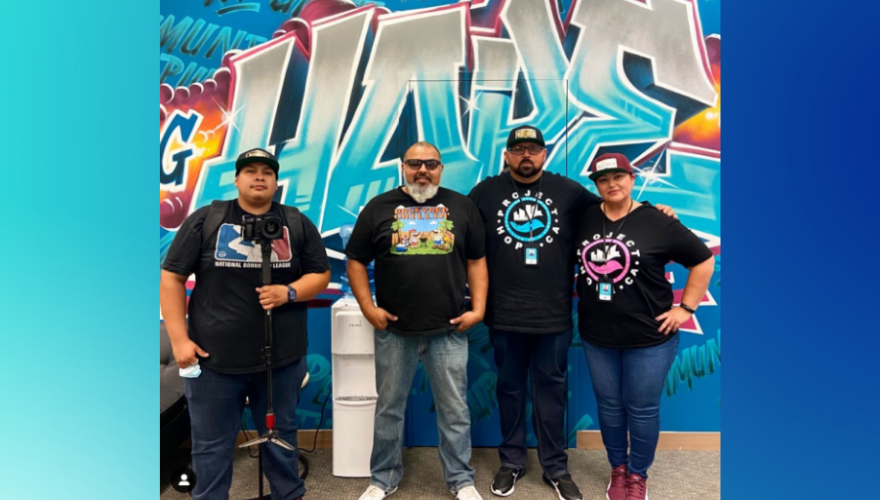 How Custom Design Hats Helped Promote Project Hope
At CityLocs, we believe that no matter your industry, you can be a force for good and make a real difference in your community...and the world.
And through our personalized apparel - like custom hats - we are helping important brands become more recognized, and therefore, more impactful.
Project Hope CA
Project Hope is an incorporated non-profit organization in Southern California that offers both support and basic needs in communities that need it the most.
From grocery grab and go's, to restorative mentoring, to tutoring, counseling, and gang intervention, the mission of this company has always been simple -- to offer strength-based support services through youth development, reentry support, and community engagement.
Founders Jaime and Roberta Espinoza truly believe that communities are healed one life at a time.
By creating a safe environment for "at-promise" youth to learn life skills, get access to mentors, and further their education, Project Hope CA envisions a world where hope, healing, and opportunities to excel are accessible to all.
For more information about Project Hope's programs, click here.
Custom Design Hats For A Cause
When CityLocs was first approached by the Project Hope team, we knew we wanted to create a custom design that represented the brand - and helped them stand out from the crowd with our best selling license plate hats. 
But even more important than an eye catching design, is the engagement the custom headgear has brought to the Project Hope organization. 
The Espinoza's say, "We wear these hats because they're a conversation starter. They've given us the opportunity to share what we do."
From new social media followers, new donations, and new groups to impact, the Project Hope team has found our personalized hats to be a catalyst for growth and even more positive change in their business. 
Check out this testimonial from Project Hope CA now!
What Custom Design Hats Can Do For Your Business
Hats are a great way to promote your brand, no matter where they're from. 
Every time you interact with someone from the gas station to the office to the grocery store, your business is bound to get noticed if it's highlighted right on your head!
That said, bland caps in muted tones and cookie cutter fonts don't do your original business justice, and are bound to be forgotten quickly. 
That's why at CityLocs, we have a host of styles, colors, fits, and graphics to choose from. No two designs ordered from our site are ever quite the same, and we take great care to ensure a high quality, comfortable product and complete customer satisfaction. 
You can check out our detailed post on Why Custom Hats Are a Game Changer for Your Business Promotion
Otherwise here's just a few ways custom hats can help promote your business… 
Boost Employee Motivation
Gifting your staff with some awesome personalized headgear is a great way to show your appreciation and spread your brand awareness at once. And unlike corny, old school designs, CityLocs caps are something your team will wear with pride. 
Lend A Professional Look 
Brands with logos and/or uniforms tend to be taken more seriously than businesses without. But custom logos can truly cost a fortune!
That's why at CityLocs, we make "being your own brand" easy.
If you already have a company logo, we can upload it and create your personalized headgear with ease. 
But if not, all you have to do is select one of our unique styles that will fit your personality and industry and voila! Your instant custom brand is created.  
Promotion, Promotion, Promotion
Just like in the case of Project Hope, when you wear your company name proudly, people are bound to notice and ask questions.
You'd be amazed at how many of our customers book new clients, gigs, and jobs just from striking up a friendly chat with someone who notices their custom cap.
At CityLocs, we believe that even as an apparel company, we can be a catalyst for good in the world, and no matter your industry, so can you!
So, don't be shy. Do your biz a favor, and start being your own brand with a custom CityLocs hat today!