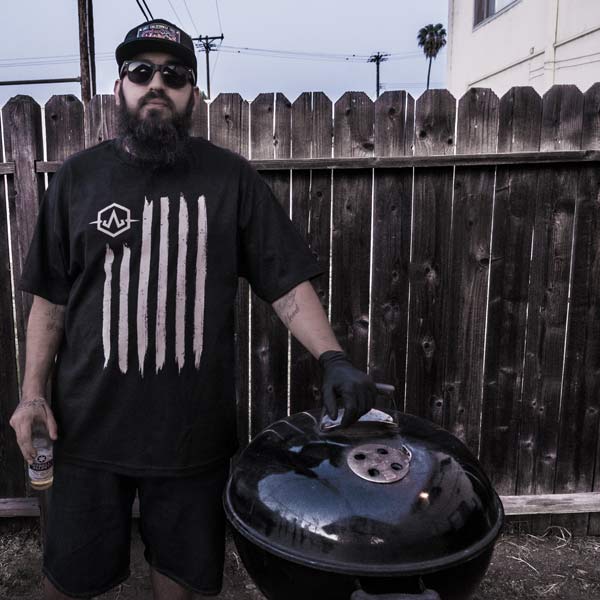 Dad gifts for fathers day
He watched the game with you, taught you about the world, picked you up when you were down and made you better when you thought you weren't. These aren't just Dads, they are great men, brothers, friends, cousins, and anyone else that's stood by you though the years, and with Father's Day right around the corner, you're looking for something that will celebrate them all. But we at City Locs think that just one day is never enough. You can buy Dad some coffee or a can of mixed nuts, a movie ticket or coupons that get him out of chore duty for the week, but what lasts past this June is something that counts. We also know that gift-giving is tricky, and we're here to help. The customizable items, wearable gear, and home decor we offer aren't just for the 17th, they're here for you all month long. Need some advice on what to get the awesome guys in your life? No worries, we're here for you!
There are all kinds of Dad's and men in the world, from outdoorsmen to stay-at-home and lounge Dads, but no matter the type, everyone loves a thoughtful Thank You for the sweat and love he's put into the family over the years. Lots of Father's Day gifts start with some cool, heat-blasting drinks to kick off the summer. Does he love great beer or quality sodas? Don't just get him a six-pack, go better and give him a bottle-shaped opener that mounts on the wall, gets noticed, and opens fresh drinks for years to come. Its perfect for home offices, wet-bars, on the fridge, or anywhere he wants to pop open a cold one. It's even customizable so that you can say the right thing to make his day just that much better every time he sees it.
Of course, everyone loves the Dad who cooks a mean barbeque. He's always the light of the party, and he won't let you near the coals until you've proven you can flip the burgers at exactly the right time. He's the Mr. Miyagi to your Karate Kid when it comes to charring the beef beautifully. If your Dad is the grill master of the family, if his pork chops and asada always kill at parties and you swear no one could ever make it better, you could get him a good cut of steak to fire up that night, or you could go all out and get him a new grill. But if you want your gift to be right in the middle, not so temporary and definitely not out of budget, what about some fresh grill master threads? For only $19.99, City Locs has a one of a kind black Sugar Skull Apron with a unique indi print on the front and an adjustable strap to fit any grill king. Having the right attire for his outdoor cooking session will make him feel great, and the stylish apron let's Dad have his steak and look good eating it, too.
If Dad isn't down playing host to backyard parties and just wants to relax, there's plenty to choose from as well. City Locs knows how to throw a good family get together, but we also know when it's time to lie back and enjoy the moment. For a chilled-out Father's Day, try taking the family outdoors for a little while. Enjoy the summer sunshine and spend a quality afternoon together. There are plenty of gifts that help you get through the day, including tight custom headwear with printable patches and wide brims to keep him cool as you walk and talk. Or maybe he's a sports junkie looking for a relaxing afternoon game. Instead of watching it at home, take him to the field and see it live! We've got plenty of shades to help him look past the warm June rays and focus on the play-by-play. Choose from tons of trendy frames that are printable with any image you know he'll love.
And if your dad is still one of a kind and you need more options to choose from, City Locs has it all online. Wallets, phone cases, keychains, pocket knives, we've got our bases covered and most items are ready to display any message you want, but what really counts is getting something that says he's appreciated. So check us out and if you like what you see, ordering online is fast and hassle-free. Let them be their own brand and give your grill masters, beer-lovers, chill-out dudes, and overall great men of the family something that tells them they're loved, they're funny, they're role models, and overall great guys to have in your life. Have a Happy Father's Day, City Locs fans!