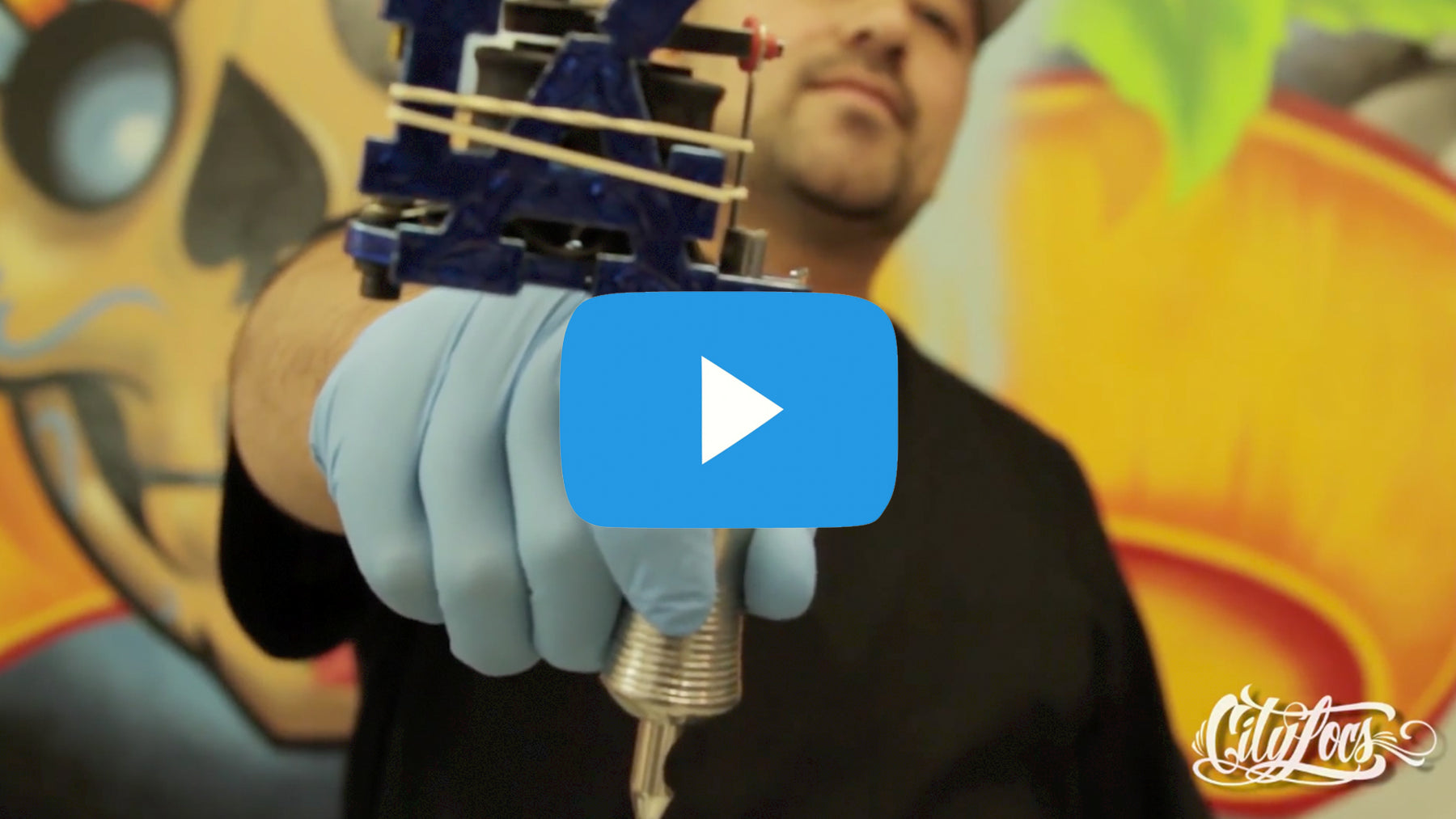 Making of wood Iphone case
Need a new phone case? Thinking of going to a big-name store to get it? Think you're going to get a solid product at an affordable price that perfectly fits what you're about? Think again.
There are hundreds of phone cases out there, but we guarantee you won't have an opportunity to buy something like Chris Lowk's irreplaceable, tattoo-inspired wooden phone cases. These babies are one in a million. There are so many original and requested images he can create to fit your needs, and now you can customize your new phone case with his art to fit your own personal style right off the CityLocs website. You already know we make ordering easy, but there's more to this phone case that just a protective layer for your most valuable piece of technology.
If you are someone with ink to represent, we are sure that you can spot a strong tattoo artist when you see one. Veterans to the tattoo industry know the best artists who run it, and that's why CityLocs chose Lowk to star in every cell phone case that's custom made to order. We want to give you the best version of our product as possible, and Lowk is fast, efficient, crazy talented and has lines that are so consistent it's hard to believe this is all done freehand. You are looking at professional tattoo design that will showcase on your phone for a fraction of the cost offered through big businesses.
If you've already checked out the video above, then you understand what time and skill go into making something this nice. There are graphically designed images everywhere that can be printed onto just about anything, but watching Lowk work his artistic skill on something as simple as a phone case makes the entire process seem almost magical. Like a true tattoo king, he starts with a pencil and paper, sketching circle after circle in what will soon become another fantastic phone case image. As he continues, the outlines start to appear, detailing every little skull indent and delicate curve of the woman he will soon transform from lines to beauty. And just like that, the image is finished, ready for etching, and shipped off to one lucky recipient.
We love decorating our things, but the concept of designing all of our stuff isn't a new idea. Just like our age-old need to talk with loved ones, friends, and family, tattooing is also almost as old as time. Humans have been talking chismes and inking each other for centuries, and with the lucky addition of advanced phone technology in our modern lifetime, we talk now more than ever. With all of these similarities between us, why not stand out with a custom design that's different, ink-inspired, and looks unlike any other phone case out there?
Of course, you could go with one of our pre-designed phone cases if you would prefer. We have a plethora of artistic styles to fit your fashion needs, and as always, keep your phone ironclad safe. Whether you decide to customize your case with photos and pick from one of our hundreds of font choices, order a gorgeous design made by tattoo artist Lowk himself, or purchase a CityLocs-designed case, you can trust that we have your back when it comes to phone protection. Each case not only has a durable design etched directly into the wood to eliminate fading, we also take an extra step to seal the face of every frame with a protective layer for long-lasting durability and cleanliness. We then form-fit the entire phone case in a rubber cozy and add an extended lip to the exterior that keeps the phone safe from and potential scratches or cracking. With drop-safe technology, a finish that blows scratches out of the water, and gorgeous artistry to boot, it's hard to pass up an opportunity like this.
But aside from personalizing your most precious gadget, it gets even better. There are plenty of websites that ship phone cases to your door, but if you want a little piece of Los Angeles with you everywhere you go, you've got to go with Chris Lowk at CityLocs. With vendors trying to push products at us from all over the world and ruining the viability of local artists and business, it is critically important to support our city's best and brightest talent. That's why CityLocs chooses to pair with locals. It's in our name. We believe in artists that deliver beautiful, once-in-a-lifetime products that last. Help keep the artistry alive. Visit our Phone Cases to get some truly irreplaceable works of art delivered right to your doorstep.