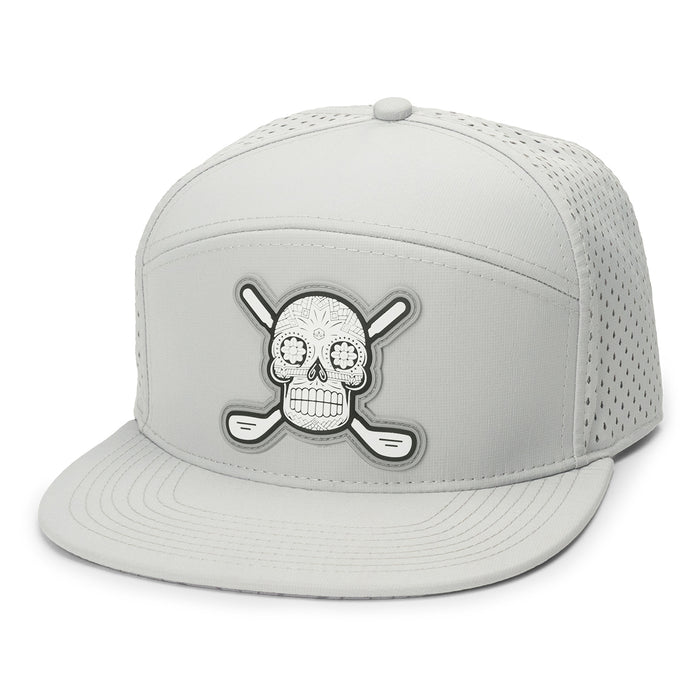 Sugar Skull Golf Snapback
Original price
$ 34.99
-
Original price
$ 34.99
Introducing our exclusive Sugar Skull Golf snapback – it'll have you stepping onto the green feeling fresh. This isn't your run-of-the-mill golf cap; we're talking laser-cut fabric crafted from water-resistant material that keeps you cool through a full 18 holes. Our hat keeps you dry all year round, and the classic flat brim provides shade as you launch those bombs down the fairway. 
Featuring a top-notch, stitched PVC sugar skull patch that blends cultural roots with a fresh, modern style. 
Whether it's a splurge or a gift for your golf buddy, this hat will make you feel like you just aced a hole – well, almost!