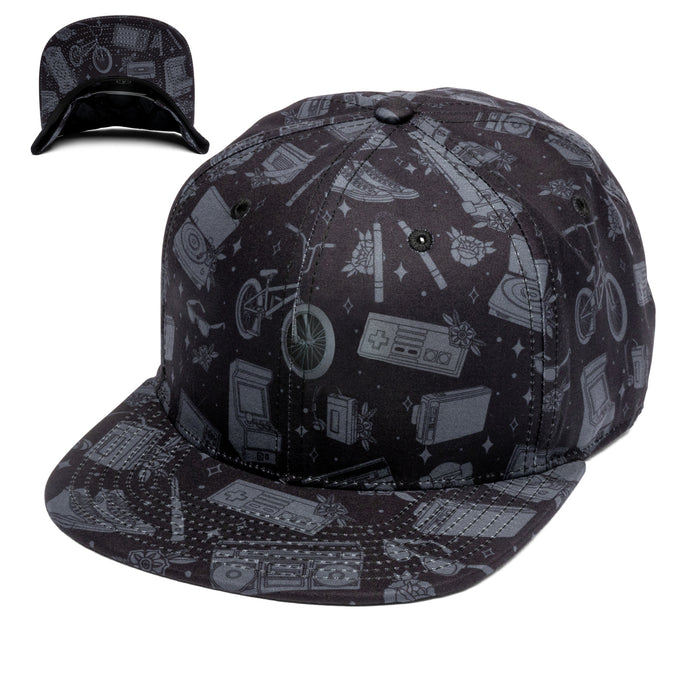 Old School Snapback Blank
Original price
$ 29.99
-
Original price
$ 29.99
Blank Old School Snapback
Growing up in the 80's and 90's was Dope! It was all about hitting up the arcades, owning the original Nintendo, and rocking a pager like a G. We dominated classics like Super Mario Bro's, Street Fighter II, and Mortal Kombat, unleashing our skills and earning legendary status.

The action movies of that era had us captivated with their heart-pounding fight sequences and mind-blowing stunts. Whether it was the timeless classics of Bruce Lee or the high-octane action scenes featuring Arnold Schwarzenegger, we couldn't quench our thirst for excitement.

Let's not forget the iconic boom boxes and cassette tapes that became the rhythmic pulse of our lives, pumping out hip hop classics that shaped the soundtracks to our memories!

To capture the essence of that action-packed nostalgia from the 80's and 90's, we proudly present the old school snapback. Its design pays homage to that remarkable era,