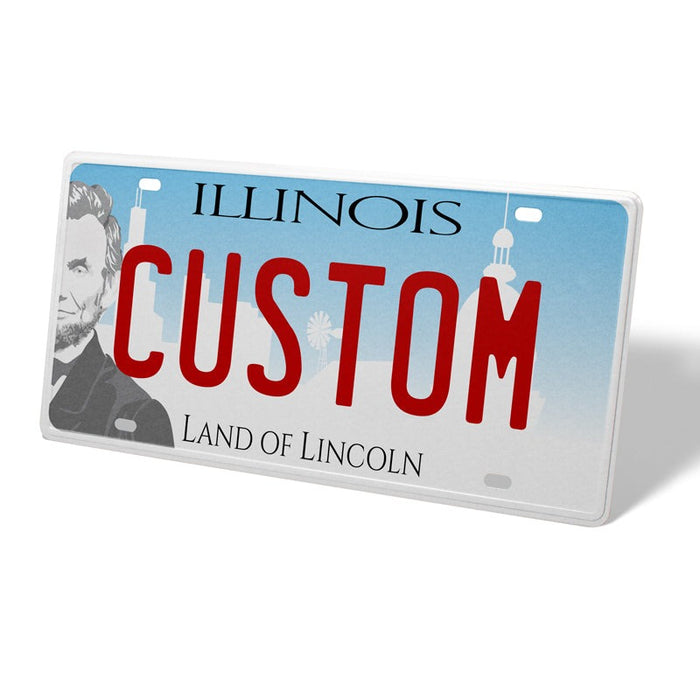 Illinois 2021 Metal License Plate
Original price
$ 29.99
-
Original price
$ 29.99
Perfect for every car enthusiast or man cave fanatic, custom license plates by Citylocs work in any space you want them! Choose from authentically designed license plates representing all 50 states - the colors are true, they're all full-size (6"x12"), and every plate has a beveled border edge. Be your own brand & customize your license plate however you'd like. We can accommodate requests up to (16) characters.
BEVELED BORDER EDGE - We pride ourselves on custom license plates that are realistic. Every plate has a beveled border edge because details are what make our metal license plates the best.
SIZE MATTERS - Mini license plates are for children, not man caves! Our metal license plates are full size - 6 inches by 12 inches - just like the real thing.
SAY ANYTHING - When we say custom, we mean custom. Just keep it under 16 characters Or use the extra 2nd line option.
ALL 50 STATES - Not just the lower 48! We've got a custom license plate for every state in the nation, and for some states, we have multiple options to choose from.
A GIFT HE'LL ACTUALLY LIKE - No more ties, socks, or coffee mugs! A custom metal license plate for the shop or man cave is a gift that won't end up in the donations box.