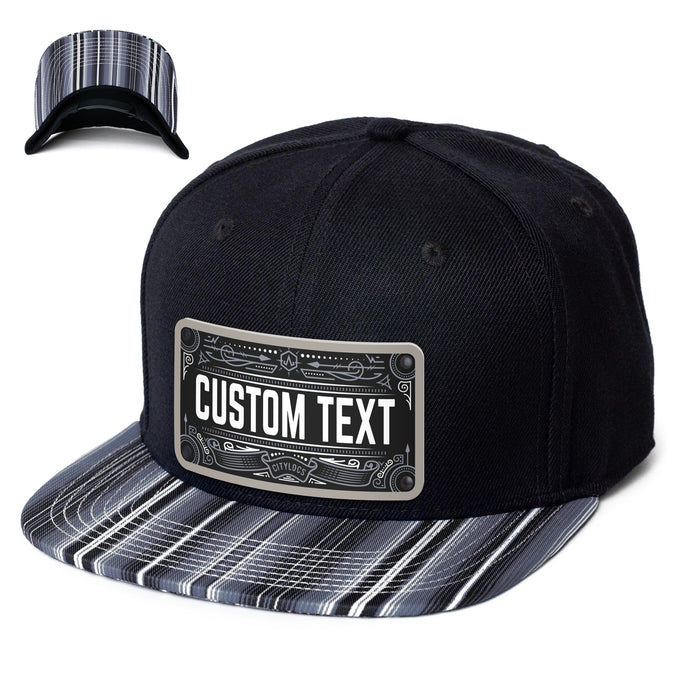 Gray Sarape hat custom
Sold out
Original price
$ 34.99
-
Original price
$ 34.99
Featuring bold colors, designs that are both simple and complex, and a history that tells stories of Mexican culture, artistry, and tradition and you have the Sarape. This custom hat brings a distinct look that makes a perfect pairing for the newest addition to the CityLocs collection. The Sarape Snapback and it's seven vibrant color options along with its custom name patch will give you countless looks for just about any occasion. Whether you're headed to the familia's BBQ, opening day ballgame, or out cruising on a Sunday afternoon, the CityLocs Sarape Snapback will get you there looking fresh. Take it all in and represent!
Timeless Mexican Design: The classic design of the Sarape dates back nearly 200 years and its timeless style is undeniable. Recognized around the world, the dazzling effects of the Sarape are an eye catcher. Combine that with CityLocs style and you have a match made in heaven. 
The Sarape Tradition: The Sarape design is an artform while representing native culture, and family traditions. Stand tall and wear your CityLocs Sarape Snapback with pride.
Vibrant Colors

: With seven dazzling colors to choose from and customizable patch with matching color striping, the CityLocs Sarape will turn heads wherever you go. You're only problem will be deciding how many different colors you should order.
Mix and Match Gear: Now that you know you need the CityLocs Sarape Snapback, you'll be wanting to match all of them with your favorite gear. Jeans and a white T, gotta get the blue. Taking your girl out in her favorite dress, we got you with the pink bill. The possibilities are endless!
 Old School Craftsmanship: In the spirit of the traditions of the Sarape origins in Northern Mexico, CityLocs takes pride in our craft in the same fashion as our ancestors. Stand proud with the CityLocs Sarape Snapback. Orale!