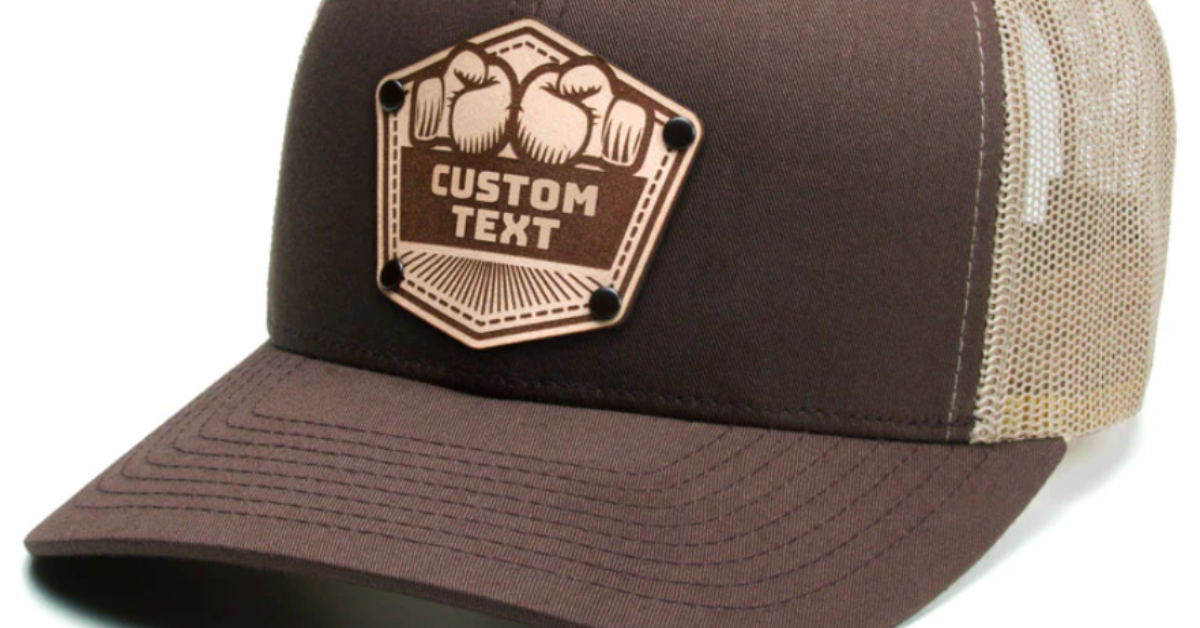 The Knockout Accessory: A Look at Custom Boxing Hats
When it comes to expressing personal style in the boxing ring, there's nothing that packs a more powerful punch than custom boxing hats. These tailor-made accessories don't just cover heads; they create statements. Designed to blend seamlessly with your unique persona, these custom pieces are an amalgamation of comfort, quality, and aesthetic appeal. This guide unravels the enigma of custom boxing hats, exploring the variety and versatility they bring to sports fashion.
Custom Boxing Hats: Making Your Mark in Style
The charm of custom boxing hats lies in their versatility and personalization, allowing every boxer to express their unique style. Whether you're stepping into the ring for a sparring session or watching a match from the stands, a custom boxing hat serves as a reflection of your personality and passion for the sport.
Taking Customization to the Next Level
Creating custom boxing hats is more than just selecting a base and slapping on a logo. It's about digging deep into your personal style, your passion for the sport, and your aspirations in the ring. Let's explore the different elements that can make your hat a true representation of you.
Typography: Expressing Yourself Through Text
Words are powerful, and the right words on your custom boxing hat can make a world of difference.
Personalized Catchphrases
If you have a catchphrase or motto that you live by, what better way to display it than on your custom boxing hat? A punchy, compelling catchphrase can serve as a constant reminder of your boxing goals, inspire others, and spark conversations.
Your Name, Your Brand
Your name is your brand in the boxing world. Displaying it on your custom boxing hat can enhance your visibility and create a stronger connection with your audience, fellow boxers, and fans.
Logos: More Than Just a Symbol
A logo goes beyond simple aesthetics. It carries a wealth of meaning and value.
Your Gym's Logo: Wear it With Pride
There's a special kind of pride associated with belonging to a boxing gym. Displaying your gym's logo on your custom boxing hat is a statement of allegiance, camaraderie, and shared ethos.
Your Own Logo: The Power of Branding
If you're serious about making your mark in the boxing world, creating a personal logo can take your branding to the next level. A unique logo on your custom boxing hat can become a symbol of your boxing style, philosophy, and personal journey.
Images: The Visual Punch
Images can add depth and interest to your custom boxing hat.
Inspirational Images
A custom boxing hat adorned with images of boxing legends, iconic boxing moments, or powerful symbols can serve as a source of inspiration. Every time you put on your hat, you're reminded of the path that lies ahead and the heights you aspire to reach.
Sporting Legends: Paying Homage
Paying homage to a boxing legend on your custom boxing hat can be a meaningful gesture. Whether it's a silhouette of Muhammad Ali or a minimalist depiction of Floyd Mayweather, these images can be a tribute to the greats of the sport.
Beyond the Boxing Ring: Where to Flaunt Your Custom Hat
Custom boxing hats aren't just for the gym or the boxing ring. They're versatile pieces that can be incorporated into your daily attire, reflecting your love for the sport wherever you go. Let's explore some settings where your hat can make a striking impact.
Gym and Training Sessions
Your custom boxing hat isn't just a stylish accessory; it's also a functional piece that shields your eyes and keeps sweat at bay during rigorous training sessions.
Inspire Your Fellow Athletes
In the gym, your custom boxing hat can serve as an emblem of dedication and individuality. It can inspire other athletes, creating a healthy, competitive environment.
Promote a Healthy and Competitive Environment
Wearing your custom boxing hat in the gym is a subtle way of promoting camaraderie. It emphasizes the importance of individual growth while fostering a sense of belonging within a shared space.
Boxing Matches and Events
Whether you're in the ring or among the spectators, your custom boxing hat can set you apart.
Stand Out from the Crowd
A well-designed custom boxing hat can make you stand out at boxing matches and events. It's a conversation starter, a means of expressing your support, and a way of demonstrating your deep-rooted passion for the sport.
Showing Solidarity: Supporting Your Favorites
When you wear a custom boxing hat at a boxing event, it can be a way of showing solidarity with your favorite boxer or team. It's a gesture that speaks volumes, expressing your unwavering support.
Everyday Wear: Why Limit the Style?
A custom boxing hat isn't just for the boxing environment. It's a stylish accessory that can add a sporty touch to your everyday attire.
Sporting Casual Looks
For a casual day out, pairing your custom boxing hat with your favorite jeans and t-shirt can create a laid-back, sporty look. It's a great way to carry your love for boxing into your daily life.
Adding an Athletic Touch to Formal Attire
Believe it or not, a custom boxing hat can even complement semi-formal or business-casual attire. Pair it with a blazer and jeans for an unexpectedly chic look. It adds an athletic touch, infusing personality into your outfit. With custom boxing hats, there are no rules. It's all about expressing your personal style and passion for boxing in the most authentic way.
FAQs: Everything You Wanted to Know About Custom Boxing Hats
Custom boxing hats are becoming increasingly popular as individuals seek to make their mark in the boxing world. As such, a few questions often crop up. Let's answer some of the most frequently asked questions about these unique fashion statements.
How can I design my own custom boxing hat? There are many online platforms where you can design your own custom boxing hat. Simply choose your base (Snapback, Flexfit, or Trucker), add your text, logo, or image, select your color scheme, and place your order.
Can I use any image on my custom boxing hat? Yes, as long as you have the rights to use the image or it is free from copyright restrictions.
What is the best color for a custom boxing hat? The "best" color depends entirely on your personal preference. Some people prefer classic black or white hats, while others opt for brighter, more eye-catching colors. You could also choose a color that represents your gym or favorite boxer.
How do I care for my custom boxing hat? Proper care depends on the material of your hat. Generally, it is best to hand wash custom hats in cold water using a mild detergent. Air dry your hat to maintain its shape and color.
Conclusion: Becoming a Trendsetter with Custom Boxing Hats
Embrace your individuality and express your passion for boxing with custom boxing hats. Whether you're a boxer looking to make a statement in the ring or a fan wanting to show support for your favorite athlete, these personalized accessories can help you achieve your goal. More than just a hat, it's a symbol of who you are as a boxing enthusiast. Let your custom boxing hat be the knockout accessory that tells your unique story in the world of boxing.