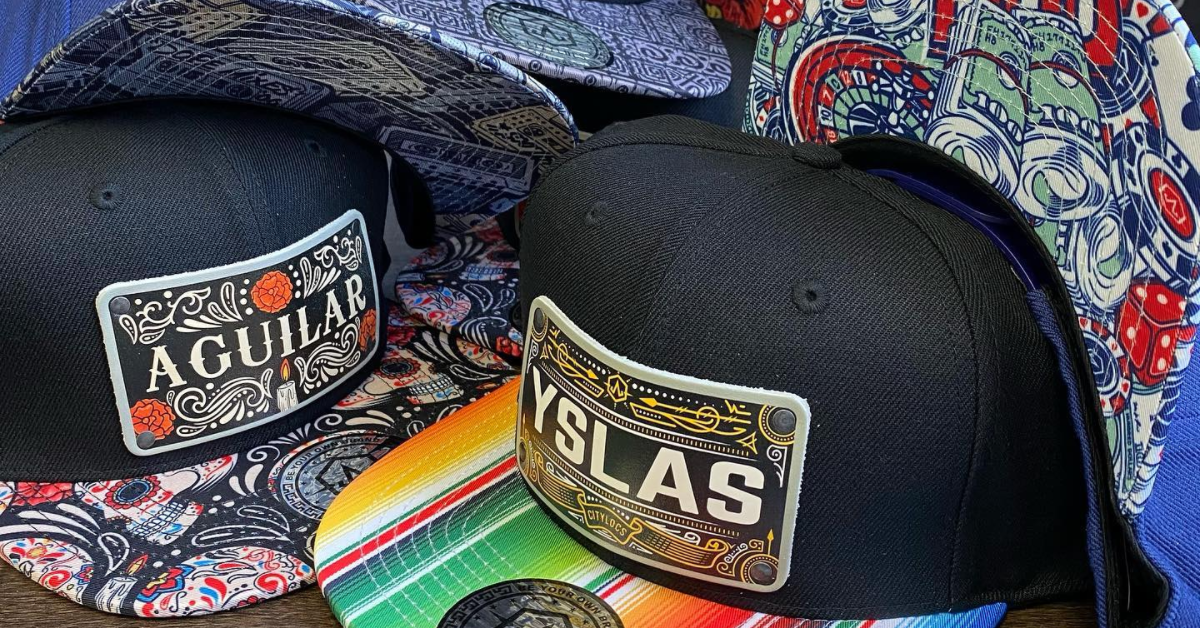 Incorporating Custom Snapback Hats into Your Everyday Wardrobe
Custom snapback hats are more than just a head cover; they're a style statement that defines individuality. These personalized accessories have taken the fashion world by storm, offering an ingenious way to express oneself. In the forthcoming guide, we will delve into the ins and outs of custom snapback hats, their fashion appeal, and how to perfectly incorporate them into your daily attire. We'll explore tips for choosing the best designs, matching these versatile hats with various outfits, and creating a head-turning style that is uniquely you. Get ready to elevate your wardrobe with the power of custom snapback hats!
Embrace Your Uniqueness with Custom Snapback Hats
Personal style is a language of self-expression, and custom snapback hats have become an integral part of that conversation. With an array of customizable options, from color selection to the choice of graphics, these trendy accessories allow you to express your unique personality and style in a remarkable way.
Selecting the Perfect Custom Snapback Hat for You
When choosing your custom snapback hat, several factors come into play. It's important to consider not only the hat's style and color but also its fit and comfort.
Style: With a wide range of snapback hat styles available, you can pick one that best complements your fashion sense and personality. Whether you prefer classic, retro, minimalist, or flashy styles, there's a custom snapback hat for everyone.
Color: A key factor in any custom design is the color scheme. When it comes to custom snapback hats, you can choose a single color or a combination that reflects your personal style or the message you want to convey.
Fit and Comfort: While style and design are crucial, don't overlook the importance of a good fit and comfort. The hat's size and the quality of its materials play a significant role in ensuring that your custom snapback hat is not only stylish but also comfortable to wear.
The Power of Customization
Custom snapback hats offer a creative platform for individual expression. Whether you opt for your initials, a personal motto, a favorite sports team logo, or a design that reflects your hobbies or interests, the customization options are virtually limitless. So go ahead and let your custom snapback hat be a bold statement of who you are.
Remember, a custom snapback hat isn't just an accessory; it's an extension of you. So make it count!
The Everyday Style Impact of Custom Snapback Hats
Custom snapback hats are not just for specific events or occasions; they can be incorporated seamlessly into your everyday wardrobe. The beauty of these hats is in their versatility, allowing you to make a fashion statement every day.
Styling Custom Snapback Hats for Daily Wear
Everyday wear doesn't have to be mundane, especially when you have custom snapback hats at your disposal. Here's how you can style your hats for day-to-day wear:
Casual and Comfortable: For a casual day out, pair your custom snapback hat with a cool graphic tee, your favorite pair of jeans, and comfortable sneakers. This look is not just stylish and comfortable but also effortlessly cool.
Elevating Athleisure: Are you a fan of the athleisure trend? Custom snapback hats are a great accessory to add to your workout wear. Pair it with your yoga pants or joggers and a tank top, and you are ready for a stylish gym session or a casual coffee run.
Semi-formal Settings: Who said custom snapback hats can't fit into a semi-formal setting? Pair your hat with a button-up shirt, chinos, and loafers for a refined yet approachable look.
Seasonal Styling with Custom Snapback Hats
Custom snapback hats can also be styled according to the season. From refreshing pastels for spring and summer to more subdued, earthy tones for autumn and winter, these hats can complement your outfits all year round.
Remember, custom snapback hats are the perfect way to add a touch of individuality to your everyday outfits. Regardless of the occasion or the season, they provide a way to express your unique style with flair and confidence.
Showcasing Your Custom Snapback Hats
There's no doubt that custom snapback hats are a standout accessory. Their distinctive designs often attract attention and can be great conversation starters.
Being the Envy of Events with Custom Snapback Hats
Custom snapback hats are perfect for making a memorable appearance at various social events. Whether it's a music festival, a sports game, a casual hangout with friends, or a themed party, these hats will help you stand out in the crowd and become the envy of the event.
Music Festivals: Pair your custom snapback hat with a cool band tee, shorts, and comfy sneakers to make a fashion statement.
Sports Events: Show your team spirit by sporting a custom snapback hat featuring your favorite team's colors or logo.
Friends' Gatherings: For casual meet-ups, opt for a snapback hat with a humorous or catchy phrase that reflects your personality and sparks conversations.
Themed Parties: For events with a specific theme, design a custom snapback hat that aligns with the theme and showcases your creativity.
Turning Heads in Public Spaces with Custom Snapback Hats
Whether you're walking down the street, chilling at a coffee shop, or browsing through stores, your custom snapback hat can turn heads and make an impression. It's a simple yet effective way to enhance your style and get noticed for your unique fashion choices.
With custom snapback hats, you're not just wearing an accessory - you're creating moments, sparking curiosity, and spreading a vibe that's uniquely you. So go on, step out, and let your custom snapback hat do the talking!
Taking Care of Your Custom Snapback Hats
Custom snapback hats are valuable accessories that, with proper care, can remain in excellent condition for years. The good news is that these hats are designed to be durable, but that doesn't mean you can't take steps to further ensure their longevity.
Cleaning Your Custom Snapback Hats
While custom snapback hats are built to withstand regular use, they still need to be cleaned periodically.
Spot Cleaning: For minor stains, use a soft, damp cloth with a mild detergent to gently clean the affected area.
Deep Cleaning: For more significant dirt build-up, you can consider deep cleaning. However, always check the manufacturer's instructions to avoid damaging the custom designs on your snapback hat.
Drying: Always let your custom snapback hats air dry naturally. Direct heat can alter the shape and fit of the hat.
Storing Your Custom Snapback Hats
Proper storage is essential to maintain the shape and condition of your custom snapback hats.
Avoid Crushing: To maintain the shape of your custom snapback hat, avoid placing heavy objects on top of it.
Keep in Cool, Dry Place: Store your snapback hats in a cool, dry place to prevent any potential damage from heat or moisture.
Remember, by taking good care of your custom snapback hats, you're preserving the personal style statements you've created. Keep them clean, store them properly, and they'll continue to be a defining part of your wardrobe for a long time.
Exploring the Versatility of Custom Snapback Hats
The versatility of custom snapback hats is a key aspect that sets them apart. These hats can be as diverse and dynamic as the individuals who wear them.
Custom Snapback Hats for Different Lifestyles
Custom snapback hats can reflect various lifestyles and interests, making them a fantastic accessory for people from all walks of life.
The Sports Enthusiast: A custom snapback hat featuring your favorite team's colors or logo lets you showcase your team spirit in style.
The Music Lover: Showcase your music taste by incorporating your favorite band or music genre into the design of your custom snapback hat.
The Traveler: Celebrate your love for travel with a custom snapback hat featuring iconic landmarks or symbols of your favorite places.
The Fashion-forward Individual: Use a custom snapback hat to express your unique fashion sense, be it minimalist, retro, street style, or high fashion.
The Allure of Custom Snapback Hats
Regardless of your lifestyle or preferences, custom snapback hats possess an allure that can't be ignored. They allow you to express your individuality and make a statement without uttering a word.
Ultimately, custom snapback hats provide an exciting opportunity to get creative, express yourself, and stay stylish. Whether it's through color choices, personal mottos, or unique designs, your custom snapback hat can be the perfect accessory to reflect your unique personality.
The Environmental Footprint of Custom Snapback Hats
In the current era of sustainable fashion, it's important to consider the environmental impact of our clothing and accessories, including custom snapback hats.
Material Choices for Custom Snapback Hats
The materials used in the production of custom snapback hats can have varying impacts on the environment.
Cotton: While often comfortable and breathable, traditional cotton can be water-intensive to grow. Opting for organic or recycled cotton can be a more environmentally friendly choice.
Synthetic Materials: Synthetic materials like polyester can be durable and often offer vibrant color options, but they are derived from petroleum, a non-renewable resource.
Sustainable Options: More eco-friendly materials, such as bamboo or hemp, are becoming increasingly popular for hat production due to their lower environmental impact.
Choosing Ethically Made Custom Snapback Hats
Beyond the material choice, it's also essential to consider the production process of your custom snapback hats. Choosing manufacturers who prioritize ethical labor practices and environmentally friendly production methods can further reduce your fashion footprint.
Remember, while custom snapback hats are a great way to express your style, considering their environmental impact can make your fashion statement even more powerful. By choosing sustainable materials and ethical production processes, you're not just creating a personal style; you're also making a commitment to our planet.
Where to Buy Quality Custom Snapback Hats
Purchasing a custom snapback hat requires consideration of several factors to ensure you get the quality and personalization you desire.
Selecting Reliable Retailers
Reputation: Choose a retailer with a solid reputation for providing high-quality custom snapback hats.
Variety: Retailers who offer a wide selection of styles, colors, and custom options can provide you with more opportunities to create a hat that perfectly represents you.
Customer Service: Good customer service can significantly enhance your shopping experience. Retailers who prioritize customer satisfaction and are ready to help with any issues or questions are typically more reliable.
Online vs. Physical Stores
There's a charm in physically exploring options, but the convenience and variety offered by online retailers are often unmatched. Weigh your options and consider your preferences when deciding where to buy your custom snapback hats.
Pricing and Quality
While it's natural to be attracted to deals, remember that you often get what you pay for. Striking a balance between cost and quality will ensure your custom snapback hat is affordable and durable.
In conclusion, the journey to finding your perfect custom snapback hat involves careful consideration of style, fit, material, and the retailer you choose. However, the joy of wearing a hat that perfectly captures your individuality is well worth the effort.
FAQs about Custom Snapback Hats
In this section, we will address some commonly asked questions about custom snapback hats.
What is a Snapback Hat?
A snapback hat is a type of baseball cap that features an adjustable snap closure at the back, allowing for a fit that suits a range of head sizes.
How is a Custom Snapback Hat Made?
The process of creating custom snapback hats involves selecting the hat style and material, creating the design or logo, and using a method such as embroidery or screen printing to apply the design to the hat.
Are Custom Snapback Hats Expensive?
The cost of custom snapback hats can vary widely, depending on factors such as the material of the hat, the complexity of the design, and the retailer. However, you can often find options to suit various budgets.
How Do I Clean My Custom Snapback Hat?
It's recommended to spot clean custom snapback hats with a damp cloth and mild detergent. For deeper cleaning, it's best to follow the specific care instructions provided by the manufacturer.
Conclusion
Custom snapback hats provide a unique opportunity to showcase your personality and style in a creative and fun way. Their versatility, appeal, and capacity for personalization make them a must-have accessory. Whether you're using them to make a fashion statement, support a cause, or simply keep the sun out of your eyes, custom snapback hats are a fantastic addition to any wardrobe. Enjoy the journey of designing your own, and wear it with pride!