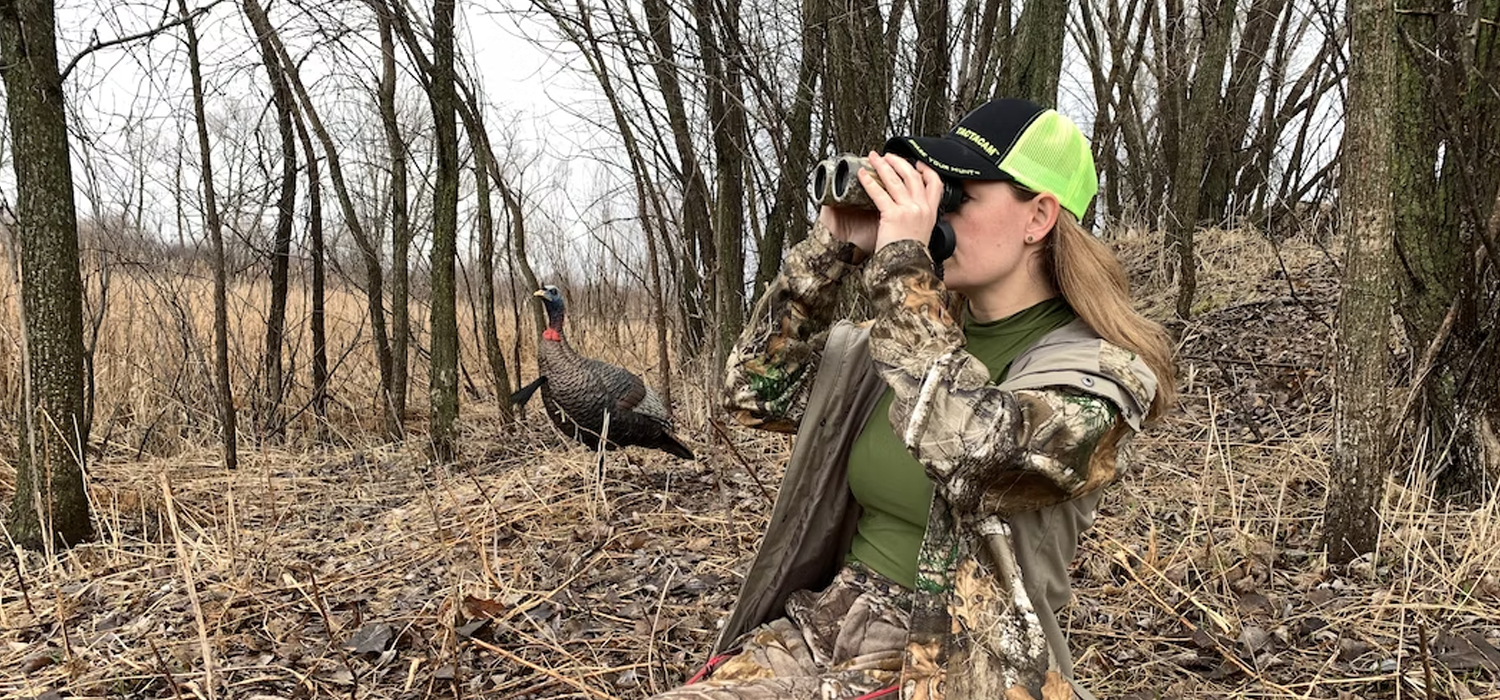 Custom Hunting Hat: The Perfect Blend of Comfort and Aesthetics for Hunters
Introduction
Start your hunting journey with a uniquely styled custom hunting hat that not only serves a practical purpose but also turns heads.
Your hat can be more than just a tool; it can be an extension of your personality, a reflection of your style, and a statement piece that inspires envy.
Defining the Custom Hunting Hat
A hunting hat is more than just an accessory; it's a functional piece of hunting gear designed to your specifications.
These hats can be tailored to match your preferred style, fitting snugly while providing necessary protection against outdoor elements.
Custom hunting hats offer a unique way to display your individuality, expressing personal tastes and interests through your choice of design and style.
With their ability to combine practicality with personal expression, custom hunting hats have become an essential component in the kit of many hunters.
Understanding the importance of these hats is the first step in appreciating their blend of comfort and aesthetics.
The Importance of a Custom Hunting Hat for Hunters
Custom hunting hats play a crucial role in a hunter's gear, beyond just making a style statement.
They offer essential protection from the elements like rain, wind, and sun, ensuring your focus remains on the hunt.
The right custom hunting hat can also aid in camouflage, blending in with your surroundings and enhancing your stealth.
Additionally, the individual style and design of your custom hunting hat can be a great conversation starter among fellow hunters.
Types of Custom Hunting Hats
Custom hunting hats come in various styles, each offering its unique advantages and aesthetic appeal.
The type of hat you choose depends largely on your personal preference, the hunting environment, and the kind of statement you wish to make.
Among the popular styles are the Snapback, the Trucker, and the Flexfit, each providing different benefits and style statements.
Understanding each type of hat will help you make a well-informed decision when choosing your custom hunting hat.
Let's delve into each style to understand their features and how they cater to different hunting needs and preferences.
The Snapback Hunting Hat
The snapback custom hunting hat is a timeless classic, loved by hunters for its versatility and adjustable features.
This style is characterized by a flat bill and an adjustable snap closure at the back, ensuring a comfortable fit for all.
The snapback design offers a vintage feel and makes a bold statement with its striking design and large front surface, ideal for customization.
Because of its adjustable nature, a snapback custom hunting hat ensures a comfortable fit, even during prolonged hunting sessions.
Its iconic design and comfort make the snapback custom hunting hat a popular choice among hunters seeking a blend of style and functionality.
The Trucker Hunting Hat
Trucker hunting hats are recognized by their distinctive mesh back and foam front panel.
These hats are designed to provide maximum ventilation, making them an excellent choice for hot weather or high-intensity hunting sessions.
The foam front panel serves as a perfect canvas for personal designs, adding a personal touch to your hunting gear.
Trucker hats typically have a curved brim, offering essential sun protection while maintaining the classic hunting look.
Whether you're after comfort, breathability, or a unique style, the trucker hunting hat covers all bases, making it a favorite among hunters.
The Flexfit Hunting Hat
Flexfit hunting hats are renowned for their comfort, fit, and modern style.
These hats feature a patented technology that weaves polyurethane spandex into the sweatband and throughout the entire crown, providing a superbly comfortable fit.
Unlike adjustable hats, Flexfit hunting hats are available in different sizes, ensuring a more personalized and snug fit.
The closed back style of Flexfit hats offers a clean and modern look, making them an attractive choice for hunters who prefer a sleek style.
If comfort, a precise fit, and a contemporary look are what you seek in your hunting hat, the Flexfit custom hunting hat might be the perfect choice for you.
Personalizing Your Hunting Hat
The ability to personalize is what makes a custom hunting hat truly unique and special.
The process begins with choosing the right style of hat that best suits your preferences and hunting needs.
Once you've picked the style, the next step involves choosing the color or pattern that aligns with your personal taste or hunting environment.
The personalization process also involves picking the right size for your head, ensuring that your hat fits comfortably and securely.
The most exciting part, however, is choosing the design or logo that will be featured on your hat, a distinctive emblem that showcases your personality and love for the hunt.
Designing Your Custom Hunting Hat: Adding Personal Touches
The design of your custom hunting hat is where you can truly let your personality shine.
From a simple monogram to intricate graphics, the design possibilities are limitless.
Your chosen design could be something that represents your love for hunting, such as an image of your favorite game animal or hunting equipment.
Alternatively, it could be something personal, like your initials or a symbol that has special significance to you.
Remember, the design you choose will be a reflection of you, turning your custom hunting hat into a unique piece that stands out in the crowd.
Style Options for Your Custom Hunting Hat
When it comes to custom hunting hats, there's a plethora of style options available to suit different tastes and needs.
You could opt for a classic look with solid colors or go bold with vibrant patterns or camouflage prints.
The type of closure - whether it's a snapback, buckle, or fitted style - also plays a part in defining the overall style of your hat.
Even the shape and size of the brim can be personalized, offering options like a flat bill for a modern look or a curved bill for a more traditional feel.
By playing around with different elements, you can create a custom hunting hat that's as unique and individual as you are.
Where to Wear Your Custom Hunting Hat
While custom hunting hats are perfect for hunting expeditions, they aren't limited to just the wilderness.
Due to their stylish and personalized nature, these hats can be worn in various settings outside of hunting.
Sporting your custom hunting hat at a hunting expo or competition can help you stand out and even spark conversations with fellow hunting enthusiasts.
You could also wear your hat during casual outings or while running errands, displaying your passion for hunting and unique style in your daily life.
Ultimately, the versatility of custom hunting hats means they can be worn wherever and whenever you want, allowing you to showcase your unique hunting style in all aspects of your life.
The Envy Factor: Standing Out with Your Custom Hunting Hat
One of the thrilling aspects of sporting a custom hunting hat is the potential to ignite envy among others.
A well-designed custom hunting hat can make a powerful statement about your individual style and dedication to hunting.
Wearing your personalized hat could inspire admiration from fellow hunters and non-hunters alike, making you the center of attention.
Not only could this boost your confidence, but it could also lead to engaging conversations about hunting and personal style.
In essence, a custom hunting hat can turn you into an ambassador for unique and personal expressions of hunting passion.
Embrace the Outdoors & Hunting with Citylocs' Custom Hats!
Make each hunting adventure uniquely yours with custom hats.
At Citylocs, we know that hunting is an intensely personal experience.
That's why we offer custom snapback, flexfit, trucker, and boonie hunting hats tailored to your tastes.
Discover an array of styles and colors, each reflecting the beauty and ruggedness of the great outdoors.
Add a touch of personal flair with custom text, images, or your own hunting logo.
Every hat is proudly crafted in the US, promising top-notch quality and speedy delivery.
And here's the cherry on top - we have a custom hats no minimum order policy for custom hats!
Whether it's a treat for yourself or a thoughtful gift for a fellow hunter, create a custom hunting hat that captures the spirit of the hunt.
FAQs About Custom Hunting Hats
This section will answer some of the most frequently asked questions about custom hunting hats, providing further insights and clarifications.
Question: How do I measure my head for a custom hunting hat?

Answer: Use a soft measuring tape to measure the circumference of your head at the point where your hat normally sits.

Question: Can I wash my custom hunting hat?

Answer: It depends on the material of the hat. While some materials are machine-washable, others require spot cleaning or professional cleaning.

Question: How long does it take to make a custom hunting hat?

Answer: The timeframe can vary depending on the complexity of the design and the hat-making process. Always check with the manufacturer for an estimated completion time.

Question: Can I add a logo to my custom hunting hat?

Answer: Yes, most manufacturers offer the option to add logos or designs to the front panel of the hat.

Question: What materials are used in making custom hunting hats?

Answer: Custom hunting hats can be made from various materials, including cotton, wool, polyester, and blends of these materials. The choice of material often depends on personal preference and the intended use of the hat.
Conclusion: Making a Statement with Your Custom Hunting Hat
A custom hunting hat is more than just a piece of hunting gear – it's a statement of personal style and passion for hunting.
From selecting the type of hat that best fits your needs, to personalizing it with colors, designs, and unique features, the entire process of creating a custom hunting hat can be an exciting journey.
Whether you're in the wilderness on a hunting trip or mingling at a hunting event, your custom hat can make you stand out and become a conversation starter.
In essence, a custom hunting hat is a perfect blend of comfort, functionality, and aesthetics, truly making it a hunter's prized possession.
So, embark on the journey of designing your custom hunting hat today, and express your unique hunting style with pride and confidence.