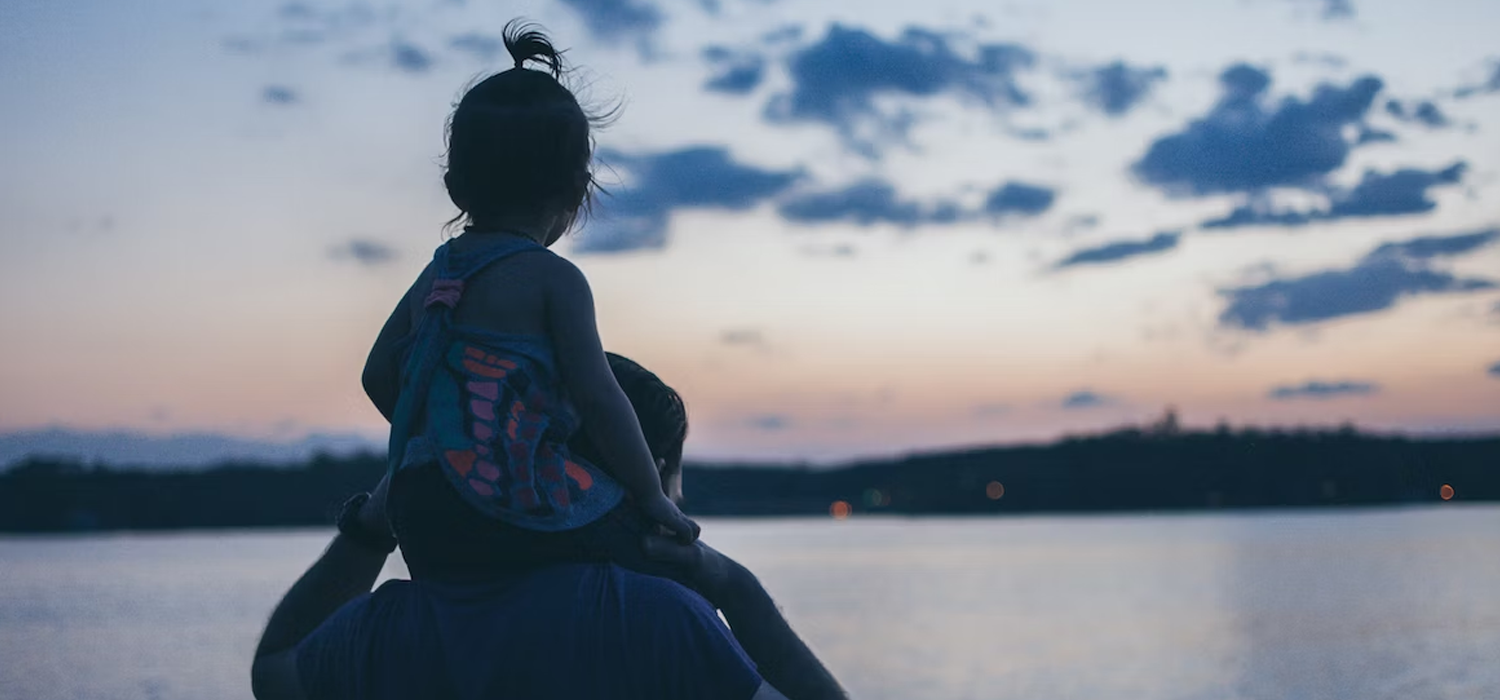 Custom Girl Dad Hat: A Trending Dad-Daughter Fashion Statement
Introduction
Custom Girl Dad Hats have become an integral part of modern father-daughter relationships.
Celebrating the unique bond shared between a dad and his daughter, these hats serve as symbols of pride and love.
Beyond that, they represent a trending fashion statement that brings style and sentiment together.
Why the Custom Girl Dad Hat is More than Just a Hat
A Custom Girl Dad Hat isn't an ordinary piece of headgear.
It embodies a unique and cherished bond that exists between a father and his daughter.
This special hat goes beyond mere fashion or utility.
It's a testament to a father's love and pride, visible for all to see.
Emblazoned with a personalized message, design, or symbol, it becomes an intimate representation of the relationship shared between a dad and his little girl.
As such, the Girl Dad Hat is more than just an accessory.
It's a heartfelt expression of fatherhood, a badge of honor that celebrates the joy of being a "girl dad."
Every time a father dons this hat, he publicly affirms his role and pride in being a dad to a daughter.
So, a Girl Dad Hat is far from a simple fashion item.
It's a meaningful symbol of the deep and enduring bond between a dad and his daughter.
From this perspective, wearing a Custom Girl Dad Hat is a unique celebration of fatherhood.
It's an emblem that extends the father-daughter bond into the realm of fashion and public expression.
The Different Styles of Custom Girl Dad Hats
The beauty of a Custom Girl Dad Hat is its versatility.
Available in various styles, it accommodates a dad's individual tastes and preferences.
One of the popular choices is the Snapback Hat.
This hat, known for its adjustable strap and flat brim, adds a touch of street-smart style.
It allows for a comfortable fit, ensuring any dad can wear his pride with ease.
Another favorite among dads is the Trucker Hat.
With its mesh back and foam front panel, it provides a retro yet timeless look.
It's a perfect blend of style and comfort, making it ideal for daily wear.
For dads who prefer a more modern and sleek look, the Flexfit Hat is the go-to option.
These hats are known for their elastic band and structured form.
They provide a neat, fitted look that goes well with a variety of outfits.
Whether it's a casual day out or a special occasion, these hats fit right in.
The choice of style is as personal as the message it carries.
Each hat is a reflection of the dad's personal style while celebrating his cherished role as a girl dad.
Therefore, every Custom Girl Dad Hat, irrespective of its style, is a tribute to the joy of fatherhood.
The hat is a reminder that being a dad to a girl is an experience to be savored, cherished, and proudly displayed.
The Symbolism of the Girl Dad Hat
When a father wears a Dad Hat, it speaks volumes.
It's a proud declaration of his role and relationship with his daughter.
The hat, personalized to mirror the unique bond, becomes a symbol of his pride and affection.
Every stitch and every element of design serve to commemorate the personal journey of a father.
From her first steps to her first day of school, each memory is etched into the hat's fabric.
This makes the Dad Hat more than just headwear.
It's a testament to a dad's journey and growth alongside his daughter.
Through wearing this hat, a father can celebrate his daughter's individuality.
Whether it's her favorite color or a shared inside joke, the hat can represent it.
This enhances the bond, fostering a deeper connection and understanding between father and daughter.
Moreover, it strengthens the father-daughter bond, adding another layer to their shared experiences.
The Custom Girl Dad Hat becomes a beacon of love, symbolizing the unwavering support a father offers his daughter.
It serves as a constant reminder of the unique and beautiful relationship they share.
In essence, the hat becomes an emblem of the shared journey, the laughter, the growth, and the love.
Where to Wear Your Girl Dad Hat
One of the exciting aspects of owning a Girl Dad Hat is deciding where to flaunt it.
Your daughter's sporting event is an excellent venue to sport your Dad Hat.
Cheering from the stands, your hat becomes a token of your support and enthusiasm.
For school drop-offs and pickups, make a unique statement with your hat.
Being the dad with the customized hat, you are sure to leave an impression on your daughter and her friends.
Casual weekend outings are also great opportunities to don your Girl Dad Hat.
Whether it's a picnic in the park, a fun day at the beach, or a quick trip to the grocery store, your hat adds a personal touch.
Even at special occasions like birthday parties or family gatherings, your Girl Dad Hat stands out.
It not only adds a personal touch to your outfit but also sparks conversations and admiration.
Ultimately, there are no rules or limitations on where you can wear your Girl Dad Hat.
It's a versatile accessory that adapts to every situation, expressing your pride and love in the most stylish way possible.
How the Girl Dad Hat Creates Envy
There's something undeniably attractive about a dad who unabashedly expresses his love for his daughter.
When you wear a Dad Hat, you instantly become a magnet for attention and admiration.
Your hat serves as a conversation starter, piquing the interest of other parents and onlookers.
The originality and thoughtfulness embedded in the hat design can make others wish they had something similar to show off.
You become a source of inspiration, encouraging other dads to celebrate their unique bonds with their daughters publicly.
On a wider scale, your Custom Girl Dad Hat can become a trending topic on social media.
The hat, with its compelling narrative and stylish look, is bound to gain likes, shares, and comments, thus, creating a wave of online admiration.
Beyond the virtual and real-world appreciation, the biggest envy may come from other dads.
Seeing your pride and the special bond with your daughter showcased via the Custom Dad Hat, they too might wish for such a remarkable way to express their feelings.
In essence, by wearing a Girl Dad Hat, you create a blend of admiration and envy, setting a trend for others to follow.
Elevate Your Dad Pride with Citylocs' Custom Hats
Discover the joy of custom hats with Citylocs, the home for your perfect Girl Dad hat.
Choose from our extensive range that includes snapbacks, flexfits, trucker hats, and boonies, each ready to be transformed with your personal touch.
Add text, images, or your own branding to create a hat that beautifully showcases your pride as a girl dad.
Our hats come in a variety of styles and colors, all crafted right here in the US, ensuring you find something that fits your taste.
We believe in speedy service, providing fast shipping to get your custom hat to you as soon as possible.
At Citylocs, we cater to everyone's needs, which is why we proudly offer custom hats no minimum order requirement.
Celebrate your unique father-daughter bond with a hat that speaks volumes about your love.
With Citylocs, you're not just purchasing a hat; you're creating a wearable symbol of your precious relationship.
FAQs
Q: Where Can I Get a Custom Girl Dad Hat?
A: There are numerous online and physical stores offering the service of customizing Dad Hats.
Remember to choose a provider that offers quality material and customization options that suit your personal preferences.
Q: How Do I Choose the Right Style of Custom Girl Dad Hat for Me?
A: Your personal comfort and style should guide your choice.
Consider the hat's design, color, and style – whether it's a snapback, trucker, or flexfit – and see what aligns best with your wardrobe and lifestyle.
Q: How Can I Personalize My Girl Dad Hat?
A: Personalizing your Girl Dad Hat can be done in various ways.
You can add your daughter's name, a special date, or a private joke shared between you two.
It's all about making the hat reflect your unique relationship.
Q: Can I Wear My Girl Dad Hat Anywhere?
A: Absolutely! There's no limitation on where you can flaunt your hat.
Whether it's a school event, a family outing, or just a trip to the park, your Girl Dad Hat fits in perfectly.
Q: What Makes a Girl Dad Hat Special?
A: A Girl Dad Hat is special because it serves as a symbol of the unique bond between a father and his daughter.
It's a personal testament to a dad's love and pride, displayed in a stylish and trendy manner.
Conclusion
The journey of being a girl dad is filled with cherished moments and lifelong memories.
The Girl Dad Hat encapsulates these experiences in a tangible, stylish manner.
It is more than just a hat - it's a symbol of love, a mark of pride, and a testament to the bond between a father and his daughter.
Whether it's a snapback, trucker, or flexfit style, each hat carries a unique narrative of fatherhood.
Every venue it's flaunted at, be it school, a sports event, or a casual outing, it leaves an impression and starts conversations.
Ultimately, the Girl Dad Hat is a trendsetting accessory that inspires envy and admiration, but above all, it's a celebration of the beautiful journey of fatherhood.
The hat serves as a constant reminder that being a dad to a girl is an experience to be savored, cherished, and proudly displayed.