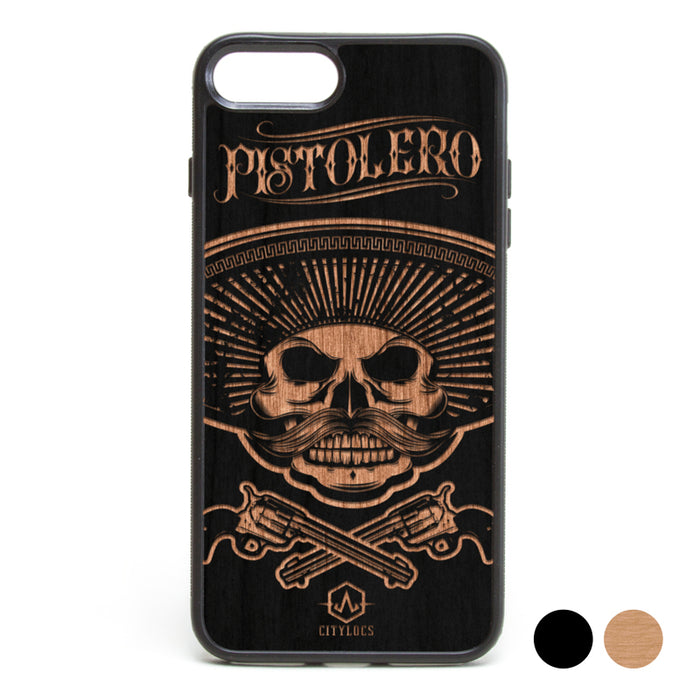 Pistolero Phone Case
Original price
$ 24.99
-
Original price
$ 24.99
CityLocs cell phone cases are a great way to express your self and protect your cell phone investment. These cases come in a variety of art styles and fit a wide range of the most popular cell phone models.

This design features a Pistolero moustached skull two six guns crossed at the ready with a banner and Pistolero emblazoned above in classic old west style lettering. In days of old the Pistolero was a real bad dude not to be messed with. These outlaws usually ran in small groups armed to the teeth riding on horseback. Pistoleros really are the real OGs.

These cases come with the durable designs engraved directly into the wood. We take great care and put in a lot of work and craftsmanship to ensure the design lasts as long as possible. In addition to our superior engraving method every case is also sealed with a special wood sealant to help keep your phone clean and looking fresh. Each case also includes a durable rubber housing with an extended lip to help protect your smart phones delicate screen from scratches and cracks.